We recall just a few weeks back, when faith in Woods was at an all time low. After failing in the last round time and again, it was getting very frustrating to stay up and watch him flail around like a hacker and then to wake up to go to work, in obviously thunderous mood. People snickered. They said he was finished. They are ready to pour their accolades onto the shoulder of a 23 year old punk with pubic hair on his head. Or onto a Justin Timberlake lookalike that has about the same number of fans as a block of charcoal in your neighbourhood grocery store. I mean, as I have mentioned time and time again, if Tiger fades away, golf would enter into an era that would make the dark ages look like Mardi Gras on steroids. It would be the END OF GOLF AS WE KNOW IT (or EOGAWKI–pronounced Eh-oh-ga-wi-ki).
And like a burst of sunlight, too intense to look into, yet too mesmerising to turn away, EOGAWKI was summarily dispersed with Tiger capturing his seventh (or his eight?) Arnold Palmer Trophy. I don't really know what the details are, except that he played as he should be played, and although it wasn't Mr Pubic Hair on the Head he defeated, it was his fellow country man, who looks like Hugh Jackman who ate too much pork and also got stunted in the process.
Now before we crown him again, we need to know that Tiger has literally been to golf's equivalent to Mordor and back.
1) Humiliation of dropping out of the Top-50. Now he's back to six. He's still some ways from Charcoal Donald and Pubic McIlroy, but at least there's finally a recognisable US name in the Top Ten. For months, US had to be content with an old guy by the name of Steve Stricker and Homer's brother, Webb Simpson.
2) His douchebag of a caddy called him out and wanted to shove something up his "coloured" bleep-hole. Now his player, Adam Scott is lower than Woods in world ranking. Steve Williams now lives in a mobile caravan in fear of his life, as assassins from the Bronx, Bangkok, Japan and where ever the heck Tiger is from are out to get him. Take that, racist Steve Williams.
3) His equally douchebag of a coach has written a tell all book "The Big Miss", depicting Tiger as an egomaniacal, power-crazy, selfish piece of crap for the past couple of years. When you're bringing in a 100 Million a year, it does crazy stuff to you. Big Deal, Hank. But you gotta hand it to Hank…he claims everything about Tiger is about golf, yet tells a story of how fearful he was asking Tiger for a popsicle. How is that related to golf, Hank? Your popsicle? As in, really?
4) His hot wife beat him up over some text messages and divorced him. She has since destroyed their home in a fit of rage, and re-married and named the scum in her new pond Tiger Eldrick Woods…in case there's some ambiguity. What do you expect? She's a descendant from Erik the Red. Tiger probably now fears for his life, as she's calling the God of Thunder to descend upon his newly built life and damn him to eternal purgatory.
5) I don't know if Tiger still hangs out with the pornstars, but really, his taste in pornstars really really suck. I mean compare him to Martin Sheen, who also hung out with a pornstar, Tiger's choice is like choosing a dead hamster over a Bugatti Veyron Super Sports. It's a complete embarassment. At least now, hopefully he steers clear of pornstars and get his life back in shape.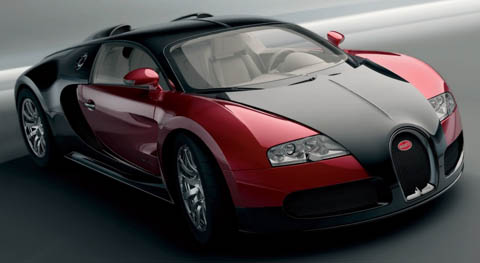 OK, Tiger, winning once ain't gonna cut it. You are not Jesper Parnevik. You are supposed to win. So get that Augusta and bring us back from the brink of EOGAWKI!!