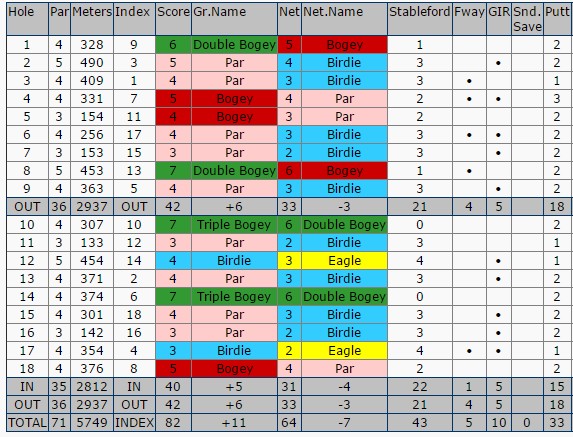 We had a chance to play in Mines recently and the theory is proven – we need to play in very very expensive courses and we will play better because of our inherent kiasun-ness to not mess up and make the experience a living nightmare.
I scored probably the best I had in years, except for the 80 I did a few years ago at Damai Laut. An 82, with 9 pars, 2 birdies, 3 bogeys, 2 doubles and 2 triples.
It started crap though, with a pulled shot into the hazard and an incapable recovery for a triple on the first hole. The other triple on the first nine (we teed off the back nine) was after my drive stayed out of the water at the side in the hazard and I sliced it back into the water. Aside from those two brain-farts, the other double bogey came from a pulled drive on the 1st, and a pulled second into the woods on the 8th. The first birdie came on the first par 5 and the second was on the 17th, the green that fronted Tun Mahathir's house. Which is here: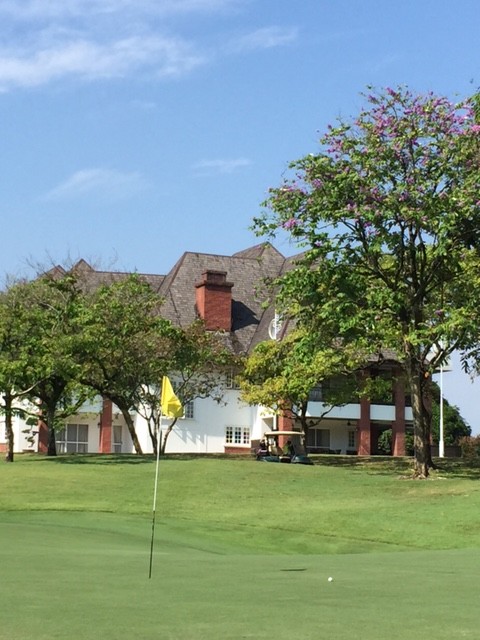 I was wondering why on earth does the Tun's house have a chimney?
The score could be lower – missed birdies on the 9th and the index 1 3rd could have put me in for 80, but then again, it could have been a lot worse. My drives were pulled left and a few times saved by the heavy rough from going into the drink. So, this is an extremely rare occasion when even with bad driving, a lot of luck and very good second shots/approach shots saved the game. I think this is probably not so much of a norm than an exception, but let's see. NEXT GAME!