OK.
It was pre-mature to crown Tiger Woods for his Augusta major this year. But who'd have thought this sequence would occur:
1. Hit a perfect shot on a par 5 15th, his 3rd shot.
2. So well that it hit the flag and rebounded into the water. (??)
3. Angry so he drops the ball, 2 yards back from where he hit his 3rd.
4. 2 yards. Back.
5. Hit a perfect shot, but later got penalized for a wrong drop.
6. Hard to contend with absolute nutters who say he should DQ himself. I hear a lot of stupid remarks in my life, but golfers really take the cake for stupidity. This isn't honesty people. This is stupidity. This is like John Terry who fouled Luis Suarez in the penalty box, and then forces the ref to give Luis Suarez the penalty and then gives himself the red card and send himself off. Why are golfers, especially those who stay up late and watch the Masters and blog about it, so absolutely DUMB? Aiyoh.
Anyway, from a birdie shoo-in, he got a bogey, and then compounded with another +2, that turns it to triple bogey. So we had a 4 stroke swing there. That changed everything. That cost him the tournament. Which begs the question to Tiger: You have played in Augusta freaking 19 times. How the heck did you drop that wrongly??
So who is left?
Tiger is stuck at -4. He would have been the co-leader if he had not lost 4 strokes on that 15th. Fine. Our prediction engine works. It just doesn't take into account balls hitting the flag and crazy viewers complaining that Tiger wrongly dropped his ball. Bubba Watson is right. These guys who complain needs to get a LIFE.
First is Angel Cabrera aka Dr Octopus. Is he going to win? He won it before. But he is WILD. He's like a WILD buffalo in the plains of western Ohio. When pressure hits him especially the back 9, he's going to choke, because his swing just can't hold up. He won a few years back thanks to that Perry guy choking and losing a 2 stroke lead with 2 holes to play.
Chasing him are 3 Australians, looking to be the first Australians winning the Masters. This might be the year, after the nightmare that Greg Norman endured, it took decades for Australians to find their belief again. Anyways. Day, Scott and Leishman. Adam Scott I don't think so, after what he endured in the British Open. Too many demons. Leishman we don't think so as well, because he's a nobody. Augusta gods generally don't like first timers who hasn't put their numbers yet, unlike the PGA championship gods, also known as the major with the biggest amount of nobodies as winners.
There's a guy called Brandt Snedeker also in the mix. But we already said, as long as he doesn't cut his hair, he ain't gonna win it.
So that leaves Jason Day, who looks half Asian, and who we will be predicting to be Augusta champion. The first Australian to do so!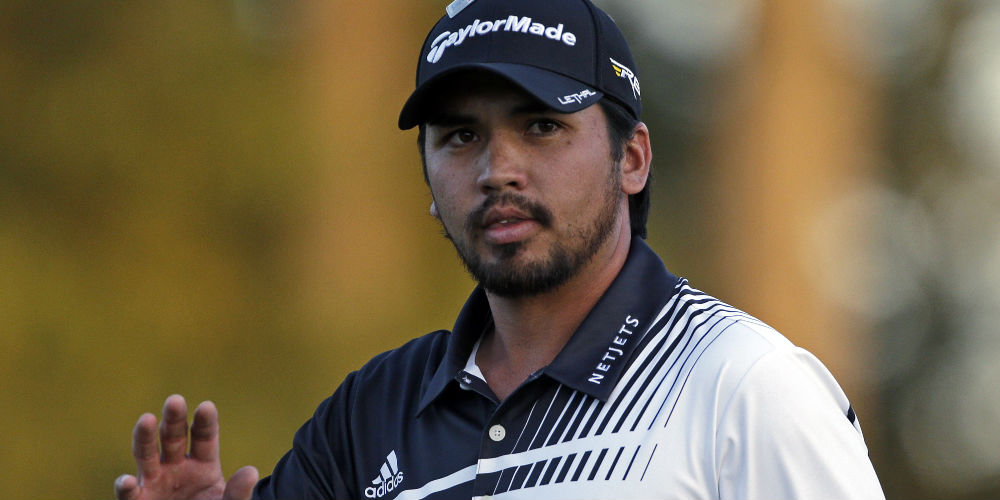 Oh by the way, Bubba Watson, our Masters champion made the cut. But he shot a +10 on the par 3 12th, the famous Amen Corner par 3. That is a sextuple bogey. That's humiliating Bubba. But wait, he's not the only one. There's our all time favourite hacker, Kevin Na, the king of high scores and the most likely person that should not be playing on the PGA tour due to the embarassment he has endured as a pro through his career. I hate to hit an Asian brother when he's down but…..WHY IS KEVIN NA A PRO WHEN HE PLAYS LIKE CRAP???!?! Kevin Na also shot a 10 but that's nothing compared to his duodecuple bogey a few years back, a +12 over. So this guy is really used to playing lousy golf and an inspiration for hackers all over the world, that you could actually play crap golf and play at the top level! NA!!!!