UPDATE: Managed to get some vouchers for A Famosa Golf Club: RM20 per person for 18 hole green fee! 1 Flight = RM100. I've got extra available, so let me know at gilagolf78@gmail.com if you're interested, just RM20. Terms and Conditions as listed below. VALID UNTIL 31 DECEMBER 2011!
Typical of Malaysian service, there are hidden costs NOT advertised on the voucher. Here's the breakdown for gilagolfers using this voucher to play in A Famosa Weekdays and Weekends (Gilagolf makes 0 profit on this, I assure you):
1) Weekdays
RM20 for voucher + RM77 for Buggy, Insurance and 1 Caddie = RM97
Normal Promotion Rate Weekdays: RM135
Savings: RM38.00 per person, RM152 per flight.
2) WeekEnds
RM20 for voucher + RM80 'weekend' surcharge + RM69* for Buggy, Insurance and 1 Caddie = RM169
(*RM98 for buggy twin sharing + insurance, RM40 for caddy per buggy, so RM138 divided by 2 people=RM69)
Normal Promotion Rate Weekends: RM220
Savings: RM51.00 per person, RM204 per flight.
You still get reasonable savings but not as great as the marketing people would have you think. Email me for those interested, I have a bunch left.
@@@NOW ON TO THE RAMADHAN PROMOTIONS!@@@
Gilagolf wishes all our muslim readers and gilagolfers "Selamat Berpuasa" and "Selamat Menyambut Bulan Ramadan". I always think it's a little hypocritical to say that and yet, silently enjoy all the golf promotions and cheap rates we non-muslims get during this month, while my muslim golfing buddies are sidelined…so while this post is going to be a little cruel, I still think it's pretty amazing for you guys to go through the month without golf. Actually I know one guy who did play golf with me but didn't drink a drop of water till 7:30 pm…he almost died, I think, but said it was, "Worth it". True Gilagolfer.
Anyways, for the benefit of my few readers, here are some of the Ramadan (or is it spelled Ramadhan?) Golf Promotions and Packages that I know of, in some of Malaysia's Golf courses. Feel Free to add in your own or update!
Happy Hacking!
Glenmarie
RM105 – Weekdays
Verdict: Glenmarie doesn't score well on Gilagolf mainly due to the awful discriminative service we experienced there. But maybe there's a new crop of people there! And at RM105, it's a GO!

Staffield
RM85 – Morning(Weekday)
RM88 – Afternoon (Weekday)
RM130 – Morning (Weekend)
RM133 – Afternoon (Weekend)
Verdict: Go For it! It's Staffield! Weekend rates are a little steep. These fees are not inclusive of Caddies, which in my opinion suck in Staffield. Also, don't mention a thing about their lousy service. But for Golf only: GO weekdays!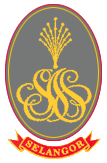 KGSAAS
RM110 with Ramadhan Buffet (Weekdays)
Verdict: It's pretty worth it to play weekdays (weekends shoots up to 210++). And I think there's night golfing as well, no? Maybe Go.
Impian Golf
Weekday 730 – 830 – RM98. After 830 – RM145
Weekday Afternoon – RM115
Weekend 830-915 – RM140
Weekend Afternoon RM155
Sunday Afternoon – RM90
Verdict: Sunday afternoon has always been a good price, and weekday rates are great too…but beware of hidden costs, like crap caddies. Maybe Go.
Bangi Golf
All the same price except we get RM30 food voucher. Hmm. No big deal. The Sunday promo RM100 still remains, but might as well play somewhere else for Ramadhan. NO GO.
KRPM
Weekday Monday and Tuesday – RM70 (morning)
Wed and Thurs – RM119 (morning)
Verdict: Not that great since one of the championship nines are closed Monday and Tuesday for maintenance. NO GO.
Seri Selangor
Weekdays – RM75
Weekend (Saturday Wholeday, Sunday Morning) – RM40 per person (need full flight)
I was right, too good to be true. Weekend, SS has come up with some convoluted pricing structure that's not worth your time to figure out. It's about RM130++ per person.
Verdict: I might be hearing it wrong but RM40 is ridiculously cheap for Saturday morning but that was what I was told. GO! (Only weekdays)
KGPA
Monday – RM60
Tuesday to Friday – RM70
Weekends Saturday – RM110 Morning, RM60 Afternoon
Weekends Sunday- RM110 Morning, RM70 Afternoon
Verdict: Great promotion here. GO!

Perangsang Golf
Weekdays – RM49
Weekends – RM90 (Sat and Sunday)
Verdict: Weekdays is very cheap. Weekends, you can probably search for better courses out there. GO! (weekdays)

Kajang Hill Golf
RM412 for weekdays (No Promotion)
Verdict: RM103 per person is the normal weekday price. I called up the club and asked for any promotion and was slammed with an emphatic NO! from a very rude lady. Kajang Hill is always what it is, a very mediocre golf course pretending to be a good one. Nice service too for cutt-throats. Kajang Hill sucks. NO GO!
Kinrara
Monday:RM65
Other Weekdays: RM75
Weekend: RM135 (morning), RM90 (Afternoon)
Verdict: All promotions come with a RM15 food voucher, so basically you're paying RM15 less for the golf, which is great. GO!
Nilai Springs
Weekday – RM68
Weekend – RM150 (Morning), RM110 (Afternoon)
Verdict: Nilai is pretty nice but the weekend rates aren't that good. Weekdays is ok, so it's a GO!
Monterez Golf
Weekday – RM57
Weekend – RM96 (Morning) , RM60 (afternoon)
Verdict: Very nice promotion for a narrow course. The Sunday afternoons are especially attractive. It's a GO!
Awana Golf
Weekday – RM64
Weekends – RM137.50
Verdict: Great Weekday pricing. Weekends are so so. Call to book and make sure course is not being maintained though. GO! (Weekdays)
Beringin Golf
Weekday – RM35
Weekends – RM80 (Morning), RM60 (Afternoon)
Verdict: Beringin has always been attractive in terms of pricing. The only problem is that the journey there feels like going to the centre of the earth. But when all else fails, Beringin is a GO! (for cheapskates like me)
Beruntung Golf
I just thought of putting the mother of all crap course Bukit Beruntung here. Apparently Beruntung feels that doing promotion is unnecessary due to its amazing prestige as the upper echelon of the Mother of all Crap golf course. So no Promo, weekday is RM70, weekend is RM100 as usual. I have to say NO GO, because you ain't seen crap till you see Beruntung.
Tasik Puteri Golf
Weekday – RM63 (Morning), RM83 (Afternoon)
Weekend – RM113 (Morning), RM88 (12:30 – 1:30), RM103 (After 1:30)
Verdict: Good pricing for Weekdays and a small window of an hour on weekend afternoons that it goes for RM88. I don't know why. But, by all means, GO!
Danau Golf
Weekday – RM58
Weekends – RM120
Verdict: Danau is a university course that is average or sub-average. With promo price of RM58, it's probably quite worth it, but RM120 for weekends? That's stupid. Forget it. Go!(Weekdays)
Templer Park
Weekdays: RM109.20
Weekends: Expensive
Verdict: I somehow think that with the Top Premier voucher, Templer is so much cheaper, and 109 on Weekday even with Promotion is too pricey to pay. I'm cheapskate, so it depends on you. Maybe Go.
Bukit Tinggi Golf (Berjaya Hills)
Weekdays: RM68
Weekends: RM98
Verdict: Bukit Tinggi has always been somewhat of a nightmare to us when we play there, but the promotions are actually pretty attractive. Plus, the weather there is cool! GO!
That's all I know of. Gilagolfers, if you know of any ramadhan promotions in Malaysia Golf Courses, let me know!