Ask any golfer, which of these would be his/her nightmare shot:
a) Top
b) Duff
c) Whiff
d) Shank
e) Missed One Foot putt
Now with the exception of e), where you will probably proceed to jump down the nearest lake and likely commit suicide, between the 4, the first 3, while embarassing, are not the worst nightmare of golfers. It's the dreaded shank.
I played at Danau recently (based on my previous review, you would know this is a course NOT to be trifled with).
I started the day in somewhat confident mood as I was playing pretty good golf over the past few weeks, except for a general triple-triple meltdown in two holes in Nilai, where I knew what my problem was; I was playing much better than what my score suggested. No kidding. It's like times when you play so darn well, yet cannot score, because your perfect drive went into the woods because it was so long, or a woodchuck came out and gnawed on your balls. Golf ball, I mean.
So anyways, I started the day with a hooked drive. Second hole, hooked drive. Third hole hooked drive. At this point, I was going for bogey-triple-triple to start. And on the par 3, it happened. The dreaded shank. I just shanked the heck out of it. And from there, the game descended into an apocalyptic piece of turdmess. All it took was one shank and it left me fr dead. I scored 50 on the front, and thought i can recover with a par-bogey on the back nine to start, and then the third hole – Shank. Par 3 again. Triple the next par 5 and from hole 5,6,7,8,9, I played double-bogey for ALL holes. Never happened ever. Ended with 50-52 scoreline. And I was lucky too, because I snapped my 3 wood on the par 5 fourth, and then on hole six, I shanked again on the par 3. I then proceeded to test 3 more shots (while declaring I will play the first), and shanked ALL of them. So technically, I shanked around 8 – 9 times this round. It's like a bloodbath of epic proportions.
Oh yeah, Danau is also cursed, because I snapped my driver previously when it fell from the buggy, and now my 3 wood when I tomahawked it to the ground. So long, 3 wood and the reminder of my Happy Gilmore temper.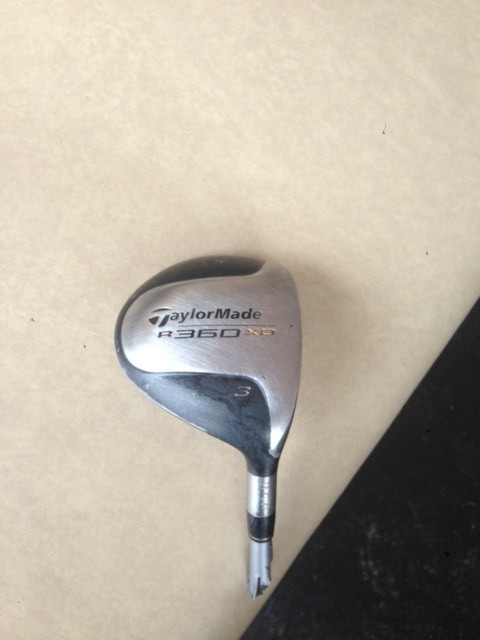 Anyway, back to my shanks. What causes a shank?
Heck if I knew. Else I wouldn't hit 9 shanks in a game, now would I?
But here's what I think. Too close to the ball at address and too closed the clubface. I always think two wrong things:
1) Shank is caused by open club face
2) Shank is caused by too much outside in
Both are not wrong, yet, not correct either. The Shank is caused by the ball whacking the hosel. Duh. This happens due to the sudden retardation of my hand-eye coordination. Case in point, the first hole back nine, I was 140 m away to an uphill green and hit an absolutely pure nine iron that just cleared the green and landed 5 feet from the hole, which I heroically missed the simple birdie. Hole 3, full of supreme confidence, I shanked the crap out of my ball into the jungle. Why? How can you go from a superman to a homeless hobo in one hole? Somewhere along the line, my address went out of alignment. To be honest, it was happening all day. Some shots were 'near-shanks' where you hit a seemingly good shot but in your heart you knew it was a close call.
I must have creep closer to the ball the less confidence I had. Because I thought I was opening my club, I proceeded to shut the club face. Because I thought I was going outside in (which I never do, for those who plays with me know, I am a hooker in principle and cannot slice/fade to save my own life), I set myself to come even more inside out than normal. All these adjustments lead to worst results.
I don't really have a solution, as I topped my last iron shot and never really fix what was broken, but I guess I'll know in my next game.