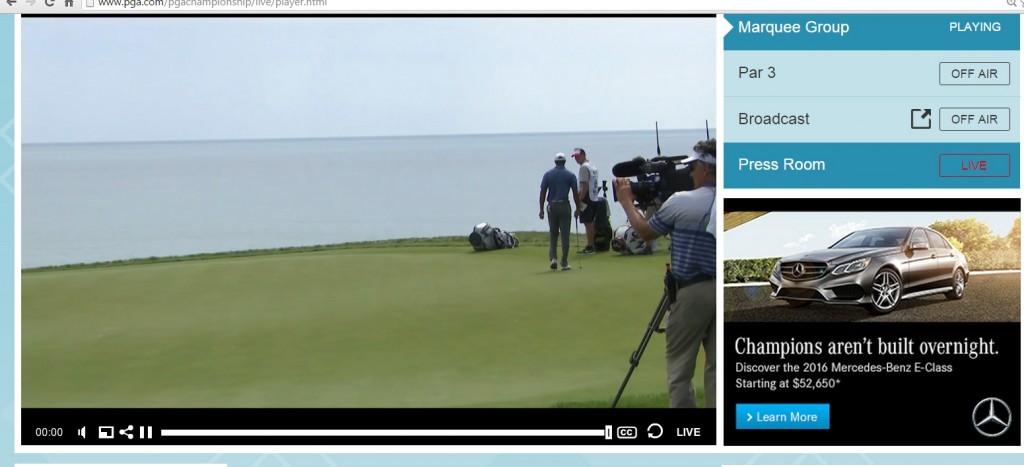 OK, yes, I am watching the PGA Championship on PGAtour.com. It's free and it's following Tiger on every hole.
And he's playing like an idiot. He is +3 now with just a couple of holes left and if he doesn't turn around tomorrow, he is MISS CUT for another major.
But you know what's more annoying that a Tiger-less Major?
Michael Breed. He's one of the commentators and the so called Swing Expert.
He's this guy. He always has a comment on how people swing and he breaks it down as if he's a science expert.
Michael, it's a load of crap.
I see how he analyses. He draws based on his own assumptions and he concludes based on his own definitions. For example, he drew a line to show Tiger's golf shaft angle in relation to his hips. And basically he wants to show when Tiger came down on his swing, his club head is inside this line. But when he pauses the video, he removes the line, and re-draws it, but this time, noticeably higher than the previous line he drew.
What an idiot!
This is what we call in Chinese, "Lying to small kids". And his voice is also very squeaky. And he is the perfect example of those who cannot play, teach. Except that he also cannot teach. So those who cannot play or teach, cheats.
Anyway, who is doing worse that Tiger now?
Keegan Bradley. He is so Emo. Always kicking his bag when he is pissed.