Introduction
Kedah is one of the northernmost part of Malaysia, almost to the Thai border, and home to a few golf courses that we always wanted to play but couldn't find the time to do it. So some gilagolfers found themselves up north and had a choice to play Cinta Sayang or Kulim. I don't know who the heck made the decision, but at the end, we all found ourselves headed to Kulim because it was closer to Penang, where we were staying.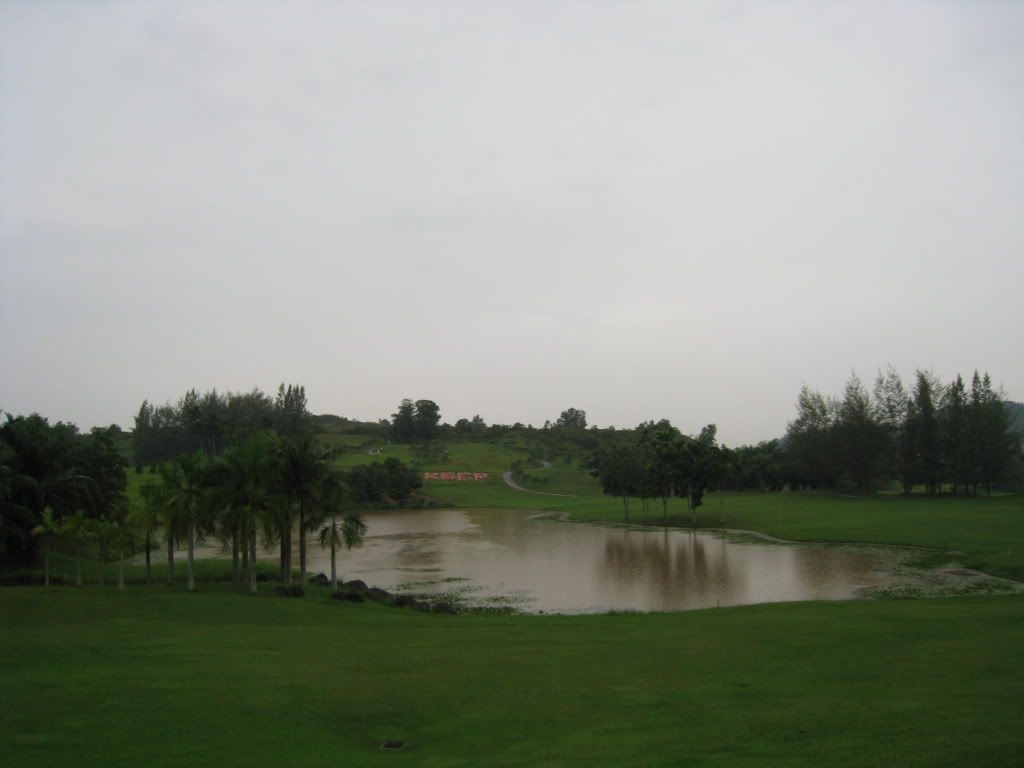 Travel ( 3/5)
To reiterate, this category of travel is fast becoming irrelevant. With the advent of google maps, you can get almost anywhere these days without depending on sh*tty maps that the golf courses provide. Seriously, here's the map provided by Kulim.
What? This is as bad as Staffield's map. I mean seriously, how many monkeys does it take to draw something like this? On the website, here are the actual directions:
"it is easily accessible via the 4-lane dual carriage Butterworth-Kulim Expressway which forms a part of the East-West Highway. This highway links Kulim Hi-Tech Park directly with the North-South Highway at the Seberang Jaya Intechange, Penang International Airport, the North Butterworth Container Terminal and the Penang Port."
Umm. OK. Which part of directions to golf course is the writer missing here? He's talking about the highway, for sakes! It just shows how tepid Malaysian golf course website writers, very much like our police force. Providing heaps of useless information, but never the relevant ones. OK, gilagolf directions:
There, simple. If you still can't get it, I'll assume you need it in Braille format. I don't think you should be driving anyway.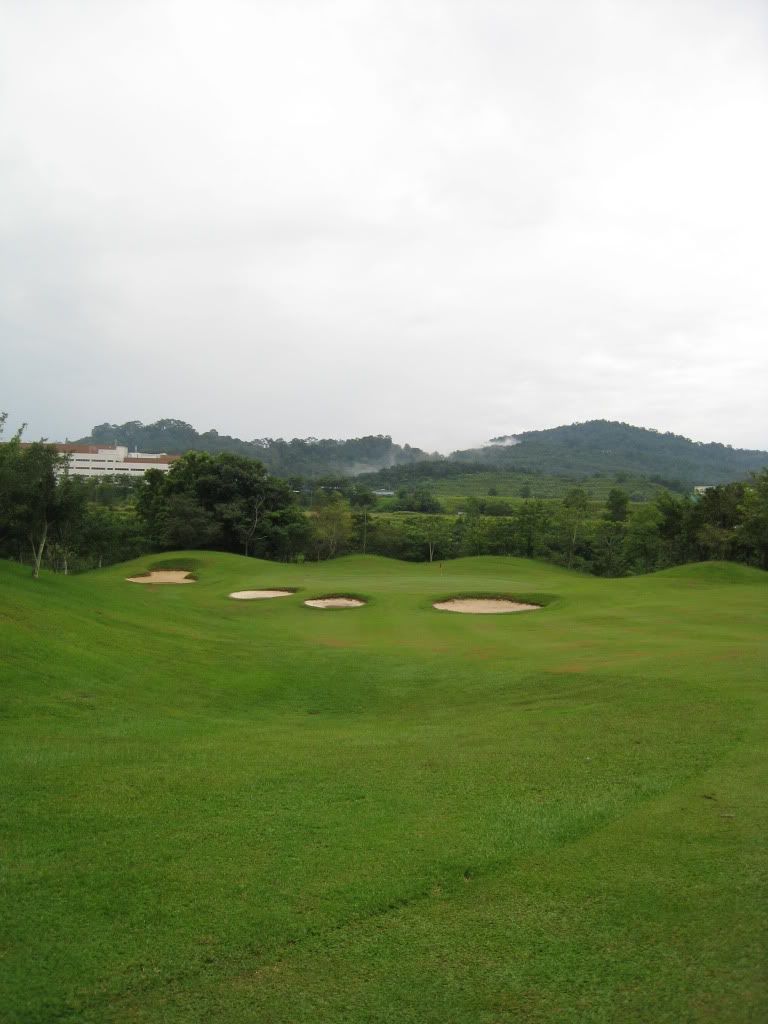 Price (3 /5)
We also selected Kulim because it was ridiculously cheap. With the weekday and with the top premier vouchers, we paid only RM30 per person, with buggy. RM30! That's like dinner for me and my wife daily! Of course before you get too carried away, there's probably a reason why this course is so cheap; aside from the fact that it's pretty deep in. We'll explore it later, but at RM30, it could be as bad as cowdung and we might still be able to forgive it.
First thoughts
Kulim, at the first tee kinda reminded me of UPM, which makes sense. It looks like a jungle course, without any of the open spaces we had experienced in Bukit Jawi a  day earlier. Like UPM, with my cranky drive, my best bet would be to keep it in the fairway and keep it safe. Unfortunately, rain was pelting down as soon as we teed off, and we knew we were all going to be in for a long day.
Service (2 /5)
Not much experience with the service, except the lady at the counter took an exceptionally long time to register us. There was about 3 flights over all, to be fair to her, and after that debacle at Bukit Jawi (where halfway through our case, the woman declared she had to eat lunch and left), Kulim was at least good enough to get us onto our buggies and into the course before we started to grow a beard each…including the ladies.
And….NO CADDY!! YEAAY! I like courses without caddies to bother you and think of how much to tip them.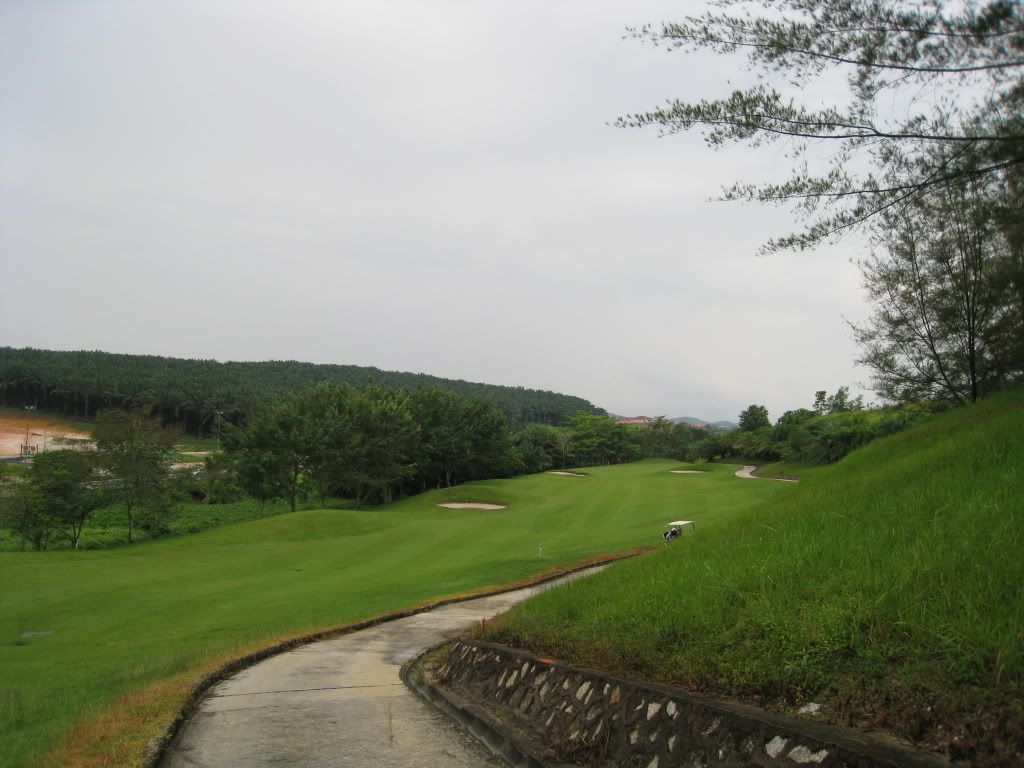 Fairways (3 /5)
With the downpour, fairways were soggy. To be fair to Kulim, it fared a little better than say, KRTU when it rained. At least we had minimum embedded balls, and more importantly, no casual water. In fact, the drainage was very good.
Don't expect too many broad fairways in Kulim. It plays a little tight, especially the north course, so it might be wise to hone up your three-wood off the tee.
Greens ( 1/5)
While the fairways survived the pelting rain, the greens did not fare very well. Due to poor maintenance, the greens were inconsistent. Some were sanded, some had grass as long as the fairway, and some both. I guess maintenance is pretty expensive, and judging by the amount of traffic we saw there, I don't think there were too many people playing this course. Then again, I bet at 5, those managers from the surrounding factories in Kulim Hi-tech park will pour out into the course and hack it up.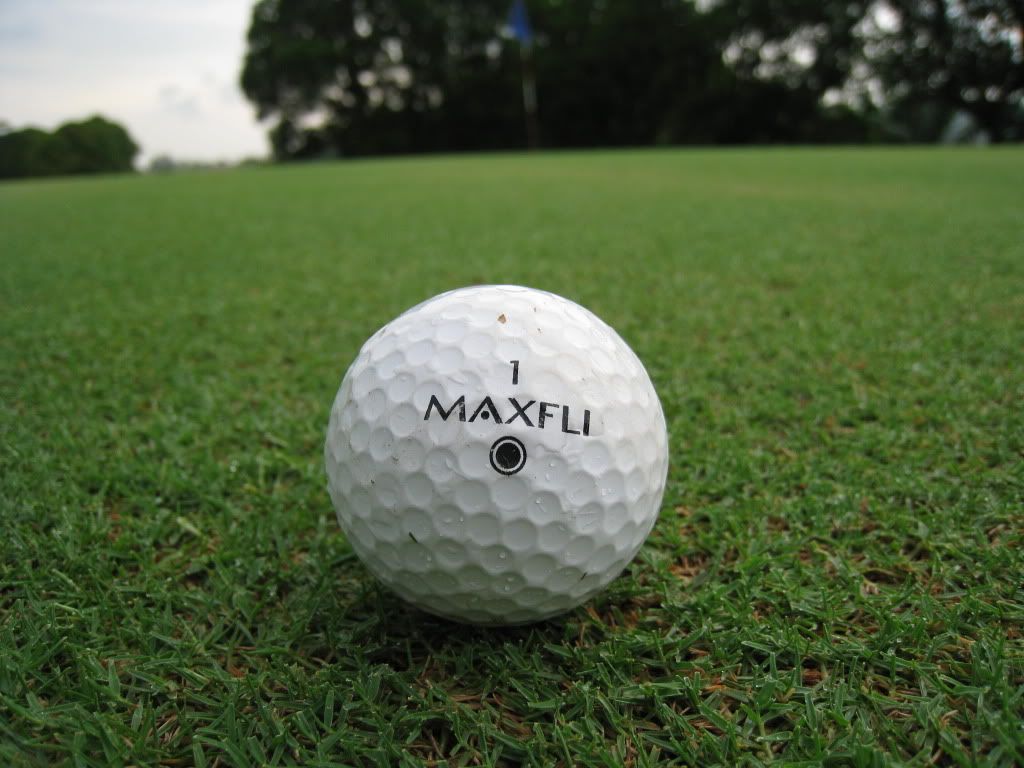 Rough (1 /5)
You can always tell by the bunkers and boy the bunkers are really not so great in Kulim. Aside from the rocks threatening to scratch and split your clubs, it was just hard packed dirt. In fact, there was once I actually putted out of the bunker onto the green! True it was raining, but there was also overgrown grass at the side, so hitting a couple into it, it was a hard search for the balls.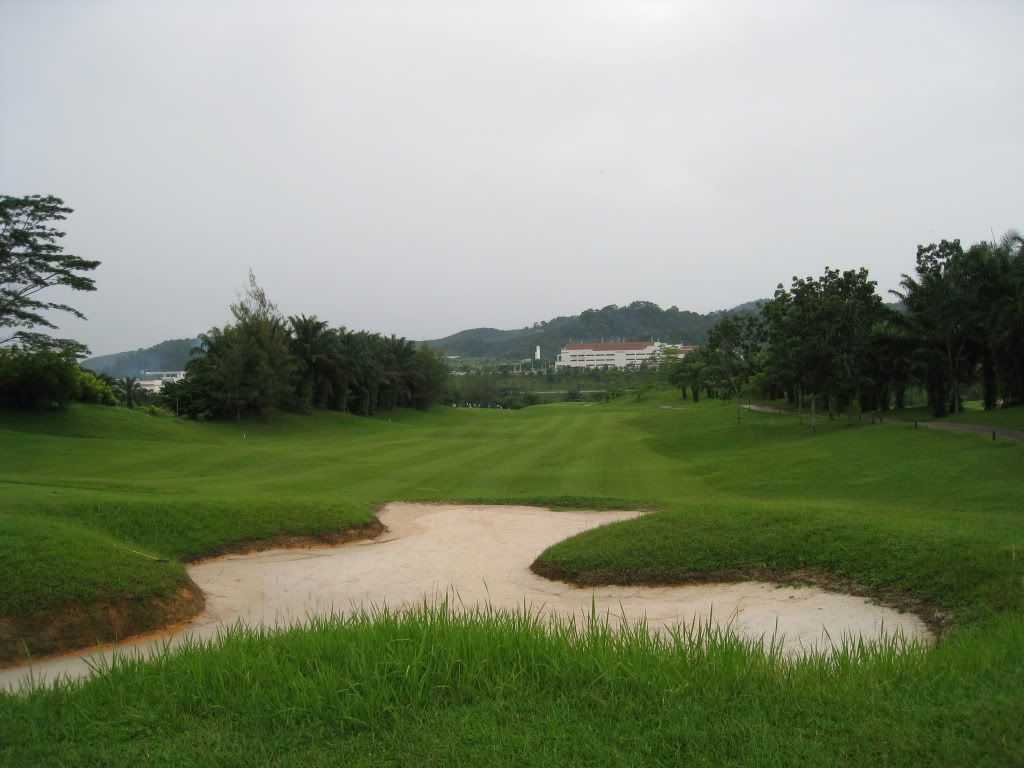 Aesthetics (2 /5)
Surprisingly, Kulim actually looks nice. We caught it on a gloomy day for sure, so I'm thinking if there was sun, and we had some shadows, it would definitely be worth a shot. Elevation helps. Like Jawi, some drops were pretty extreme.
The first tee will require a precise cut into the middle, before it opens up to the green. I smashed my first shot so far right, I think I killed a kelapa sawit worker. The par 3 3rd in the North course is a hooker's nightmare, with water on the left, but reminded me very much of the second hole in Bangi. Perhaps the most picturesque hole on the course is the par 3 7th on the North course. It's an intrepid 185 meters from the elevated tee to the semi island green. It's definitely not something we want to try with the rain pelting down.  But amazingly, everyone got on the green from my flight. Behind our flight, the 4 guys all crashed and burned in the water.
From there, the course sorts of meander on with pretty much the same scenary, till we reach the 18th hole on the east course, again a textbook par 4 reminiscent of the par 4 hole in Bangi where we try to smash one –on from an elevated tee. I think it's a great ending hole, so kudos to Kulim…you have passed the Gilagolf aesthetic test! Now we certify that your course does not look like a piece of dung.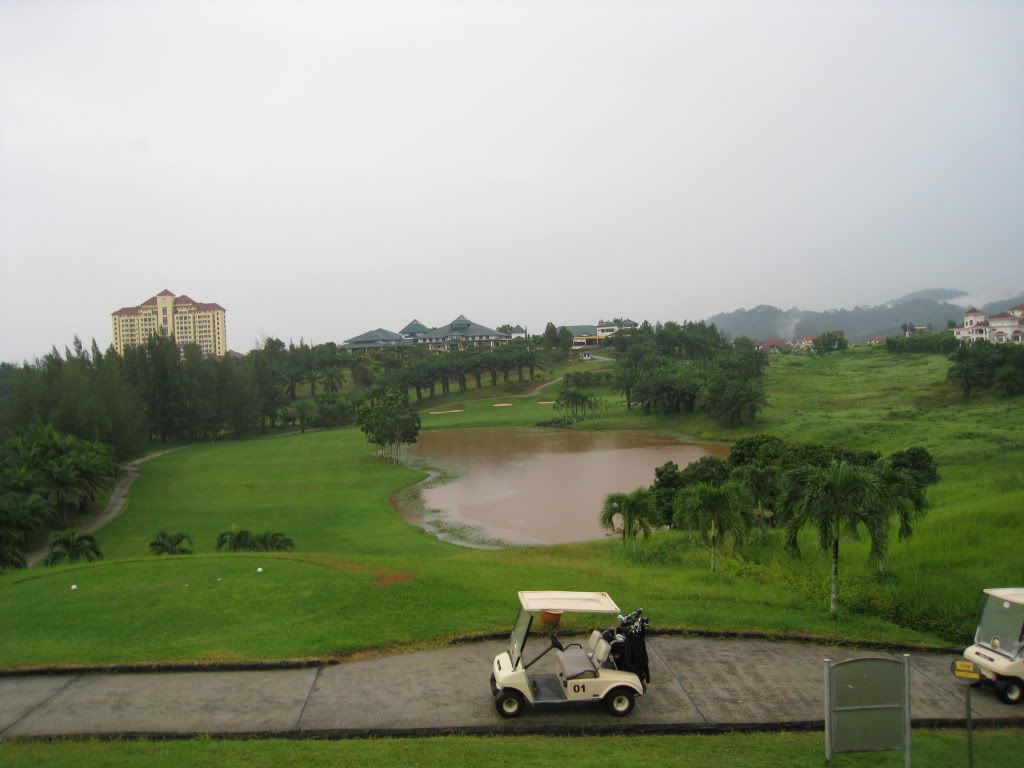 Fun Factor ( 2/5)
Fun? It was hard to have fun in a british open weather like the one that caught us. It might have been a great round, otherwise, so we'll just leave it at 2. The par 3 was really an eye opener, but aside from that and aside from the ending hole, there wasn't much wow in Kulim. It's sort of a mixture of UPM, Bangi  and Kundang kind of lay out.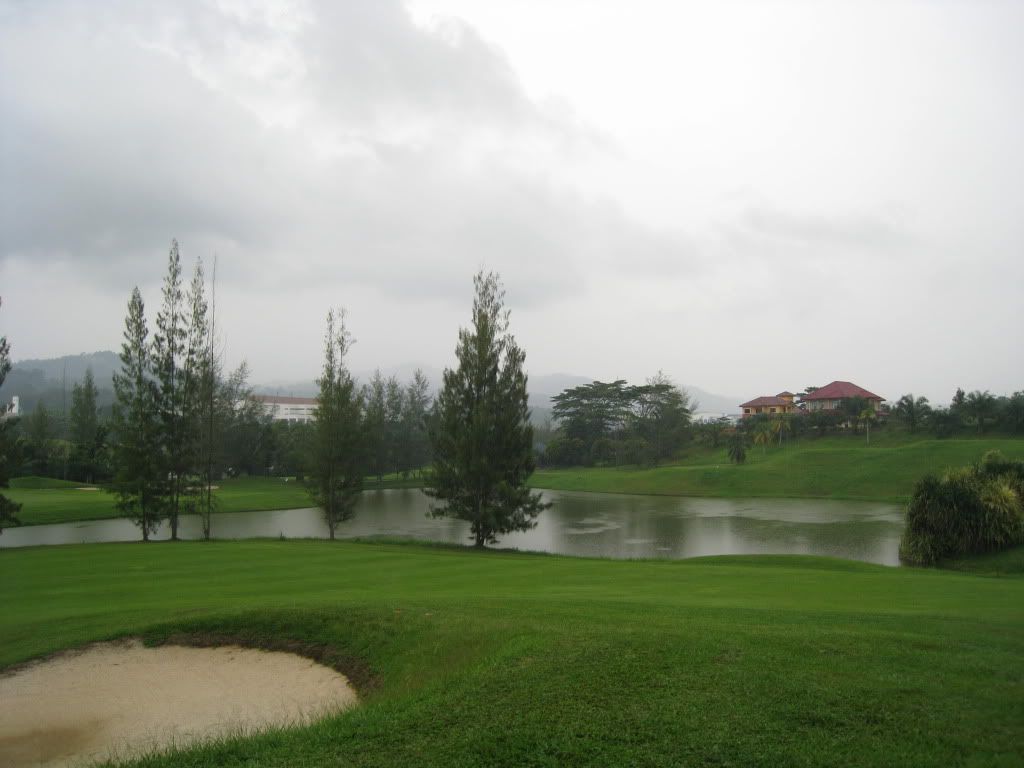 Conclusion
This review does sound a little languid. Kulim is one of those courses that's neither here nor there. You can't really get too angry with a club that's willing to let you play for 30RM and not have a crowd. So in that sense, Kulim was an easy, relaxing experience. As for it being premium and having a wow factor, it doesn't. It's there, it's just like one of the peripheral characters in a movie that you don't really notice or care for. It's Lando Clarisan to Han Solo, it's Sallah to Indiana Jones, it's that tribal leader's best friend in Avatar, I don't even know his name. Darn, he sure is obscure.
The good: Price is cheaper than most of your haircuts; travel isn't too difficult; surprisingly reasonable fairway and interesting aesthetics; good par 3 7th and a good ending hole to take home.
The bad: Greens are not well kept; rough is also unkept, and bunkers not well maintained; pretty much ordianary layout, reminiscent to Kundang and Bangi; why did we travel to Kedah again?
The skinny: 17 of 40 divots (42.5%). We do recommend Kulim, if you are in the area and you're a little tight on moolahs or have spent it all in Penang makan. It offers a reasonable experience of golf, nothing more.
Kulim GRC Information

Address:Pesiaran Kulim Golf,
Kulim Golf & Country Resort,
Kulim Hi-Tech Park, 09000
Kulim, Kedah Darul Aman,
Malaysia
Contact: +604-4032828
Fax: +604-4032888
Email: kgcr@tm.net.my
Website:http://www.khtp.com.my/krdbweb/images/golf/golf1.htm