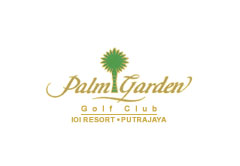 Introduction
This is Palm Garden Redux.
A few years back, there was a brilliant course around Kajang area called Palm Garden Golf Resort. We gave it a must-play rating, because the pricing was around RM100 for walk-in weekdays, as it was accessible and it was a great conditioned course.
Unfortunately, golf owners being generally filled with greed, they decided to tear down the entire place and rebuild the course, giving it a slightly different name but marking up the price to some stratospheric pricing that it was no longer sustainable for sane golfers anymore.
So how then did we end up here?
Recently a bunch of Gilagolfers got the RHB Infinite Card and with it came all the goodness that golfers deserve – free green fees at Kota Permai, Mines among others, and then Palm Garden Golf Club. With that, Gilagolf had upgraded from hacking courses like Seri Selangor, KGPA and the God-forsaken Bukit Ungguls to playing excellent, overpriced and usually overrated golf courses that in normal circumstance would have a hunter shoot us down with a bullpup sniper rifle. But with the card, we have gone from eating maggi goreng mamak food to caviar at a Michelin Star restaurant. The downside was summarised in a question posed in our group:
"How to go back to play crap courses like that??"
Travel (3/5)
Travel is more or less the same as previously except now the former clubhouse is a dilapidated hovel that is primarily used as a preferred premise for B-Grade local horror movies. What I did was to use the famous Golfer Silk Road (North South Highway) and turn off at Kajang. After the toll, take the turning heading towards Cyberjaya and Putrajaya. Once you are on that highway you just look for the IOI City Mall Putrajaya.
This section of the review should no longer be even considered, now with the ubiquity of Google Maps and WAZE. If any of you are still using the Nokia 5110, well, probably a good direction is found here on their website. It's pretty poor even by Malaysian Standards, but here it is.
Price (1/5)
The reason why we never ever stepped foot into Palm Garden since it was modified was simple. The rumour was that management had decided to charge a ridiculous rate for hackers, primarily to discourage grave diggers like us and to encourage the more genteel foreigners from Japan, Singapore, US, Korea and any other country that has a stronger currency than Malaysia – which means EVERY SINGLE COUNTRY ON EARTH RIGHT NOW, except for one of the Polynesian island called Kikitawaku, whose citizens use coconuts as the primary form of exchange. Thank you, 1MDB and our Ministry of Finance for caring so much for Malaysia and congratulations for turning the ringgit into something comparable to my son's diaper after his daily shitting session.
Anyway, here is the rate for new Palm Garden (weekdays – since I assume for weekends, you are probably one of the said foreigners or a Malaysian who is planning to sneak into the course at the risk of being gunned down by a marshal with a bullpup sniper rifle.)
RM280 for Green Fee
RM110 for Buggy
RM80 for Caddy.
Which means for a single human – RM280+RM55+RM40=RM375+GST=RM397.50. Plus roughly RM25 for caddy tips per person = RM420.
That is RM420.
I checked back old Palm Garden and the rate was RM100 ALL-IN. Means buggy, caddy, green fee (of course, not tips).
In all honesty, the good news was that the rumour of Palm Garden charging RM400 green fee for a weekday was of course, false. The bad news was that, Palm Garden New is still no way worth RM400 ALL-IN for a weekday rate. Let's compare:
KGNS – RM150 weekday greenfee + RM50 caddy + RM42 buggy =RM242. This means all in, KGNS is still cheaper than the GREEN FEE of bloody Palm Garden.
Now if its a really super, crazy Pebble Beach like golf course, then sure. In comparison, green fee at Bethpage Black in New York, home of PGA Majors is around RM280 Green Fee for twillight tee off. Yup. Palm Garden = Bethpage Black. Come on, Palm. From here on, I refer you as Face Palm Garden for stupid rates and pricing. Your course is nice, but it's no way worth that much. It's about maybe RM150 – RM180 green fee weekday, to stretch it if you want.
I know – Management looks at us and compare us to beings that is slightly between a centipede and an iguana and generally do not give a crap sh*t about what we think, but Face Palm Garden Golf Course – you are definitely getting a 1 on pricing from us!!
First thoughts
OK – now that we've gotten the price rant out of the way, let's go back doing what we do best. Play bad golf.
The first hole we teed up was a slight dogleg right, blind tee off. It wasn't a pretty hole, but once we got to the fairway (after one of my few tremedous drive), the thought was – nice. The fairway was like a carpet. It was very good.
Of course, if you were to pay so much, it shouldn't be so surprising, and after playing Mines for a few weeks, we weren't so terribly impressed either. I mean, it was good but shouldn't we have expected that?
The greens as well, I must admit was way better than Mines. Well maintained, and excellent challenges as well.
Service (2/5)
Unfortunately, the caddies we received were extremely poor. At least the one we had was. She seemed very new, very inexperienced, and left us to our own retarded way of reading the greens. I expected her to at least help here and there, but she was slow off the cart to look for balls, and generally did not really find the balls, and we had to all plow in to help each other. A good caddy, now I admit, makes a ridiculous difference. The one I had in my previous 82 at Mines, was like a Caddy God. I think the other caddies probably has his picture on the wall and worship him. His reading was perfect. You think there was a break and he just stands there and says, No boss. Hit straight, trust me, because I am the Caddy God. And he was right.
Palm Garden Caddy was very much like the Tasik Puteri kind of caddies. Slightly slow, no response, no input to the game, does enough but not too much. The bad thing about her was that she almost lost my partner's pitching wedge. She left it on the green and we all had to wait for her a few holes in front while she retrieved it. Lucky the course was empty!
So, no, sorry, caddies are just poor.
Fairways (5/5)
After such a bad start, the rubber hits the road when we play golf.
And at last, Palm Garden shines. At last.
The fairways were excellent. I would say, similar to Tropicana kind. It's the type where the ball was simply sitting up, and inviting you to hit your perfect shot (which unfortunately hardly happened).
The undulation of the fairways was also a great challenge as well. Because they allowed buggies into the fairways (surprisingly), the caddy at the back was subjected to extreme conditions as we raced up and down the dunes of Palm Garden like crazy Fast and Furious drivers. This also meant that the ball was either above, below feet, or slanting or sloping, making it a far more challenging experience – though very rewarding once you get it right.
Greens (4/5)
Greens were great. It was much faster than Mines played, and the rolls were excellent.
The breaks for these greens were really really – subtle. It's almost like Saujana where you think it doesn't break so much and suddenly it veers 90 degrees and you are like, WTF? Caddy, why the hell didn't you tell me!!??
Which is why caddies are so important. They need to read for you and none of us got a correct read. None. We were basically just guessing all the way and putting like a bunch of monkeys high on weed. Really. It got to a point of such retardedness that for 3 greens in regulation I hit, I three putted.
These are greens where you go, I will be back to play you again, Suckers.
Rough (3/5)
Rough – not much challenge here. I hit the bunker a few times and it was generally well maintained, and the rough was rewarding as well – you hit it there and it still sits up nicely. Not like Mines, where you are dead meat and you would need a cleaver to get your ball out.
Aesthetics (4/5)
Rolling hills, elevated tee boxes and expansive scenery – these would pretty much sum up Palm Garden Redux. It's a course where you are definitely glad you took half a day or a full day leave for, or played hookey from work. It's somewhat similar to the previous Palm Garden, but now, there is less maturity in the course and a lot more 'expansiveness' (not expensiveness, though that is also a case). Meaning in some tees, like the last one, you get to view the entire course from the teebox. The 11th Tee Par 4 also has an excellent view.
I guess the only downside of it is the construction buildings happening all around. Like the first hole. I am like, what the heck is this, Bukit Jalil??
However, I am somewhat partial to elevation in a golf course. It gives the course a lot more life, and here are some photos to just capture the essence of Palm Garden a bit.
Fun Factor (5/5)
Palm Garden never lost it.
Sure, they overpriced it, but playing on this course is just fun.
I actually played a lot better than my score suggested. The first hole, I was a Sand Wedge away from the green for my second, and I pullled the devil out of it. I went through a crisis over 3 holes with double, triple and double but mainly because I started shanking the crap out of my irons. I don't know, I have been shanking a lot lately, so I am not sure how to resolve it. For instance, the best drive I hit was a soaring draw on the 8th, leaving me with a 60 degree pitch to the green. I shanked it way right into the bunker, my third shank of the day. Even my partner shook his head in disbelief and said, WHAT.A.BLOODY.WASTE. Yes. I know.
The backnine steadied somewhat, but was full of missed opportunities. Again, a lot of it was due to bad second shots and a dodgy drive. The best hole was the 16th, which long drivers can really gun for. It's around 300 meters on paper, but it's a sloping downhill that if you can catch it perfect, it can hit a slope and run all the way down to the green. No kidding. I hit mine low and with a draw and found myself at the dreaded 30 meter pitch with my 60 degree which I shanked a few times. Luckily I managed to pull it off and hit a perfect pitch to around 5 feet and sank in the birdie.
Again, it was fun. Like Mines, we avoided the excruciating wait for other flights as the entire course was literally empty. We had a great group and great wager going, and after the game had such a ridiculously good lunch at the famouse Dengkil restaurant, we were just drunk with happiness. My next game in Palm, I will take the whole day off instead of half-day.
Conclusion
OK – in conclusion, Palm Garden still retained it's beauty, charm and fun as previously, if not, even becoming slightly better. The course condition is overall excellent and the fairways are fantastic, but the great letdown of stupid pricing and some poor caddies are really a concern. If you are going to charge premier pricing, you need to be a premier course. The fact is, Palm, you are not. You are just a wanabe, which is what Awana is trying to do (I hear). Please, price yourself slightly lower and don't be too greedy and money grabbing to local Malaysians who are trying to do our country proud by playing good golf so we can represent Malaysia in Olympics.
The good: Great greens and fairways; the aesthetics are just charming; challenging holes and fun backnine with 3 par 5s and 3 par 3s (like Bangi), and food around the area (Dengkil) is through the roof. Get your favourite flight here and I dare you not to enjoy your game.
The bad: Pricing. My goodness. It's not worth that much, please. And caddies really really need to improve.
The skinny: 27 of 40 divots (67.5%). Comparing it to the old Palm Garden, it went down a full 10%. It's still entrenched in the Must Play category of golf courses, alongside KGNS, but it's now rated lower. The pricing is just irreconciliable. If they remove that obstacle, the course will become more accessible. Then again, for guys like us, we might enjoy it less if shared with 100 other golfers as opposed to just 2 – 3 flights as we did that day.
New Palm Garden Score Card