Introduction
Northern Malaysia is the home of a few possible gem of golf courses, and we've revealed courses like Bukit Jawi, despite having such atrocious service harking back to the service levels in the days of early neantherdals, as a picturesque and pleasant golf course to play in. Or Kulim Golf, with its neither here nor there kind of experience, but yet managing to evoke a positive review from our difficult to please, and not so talented Gila Golfers.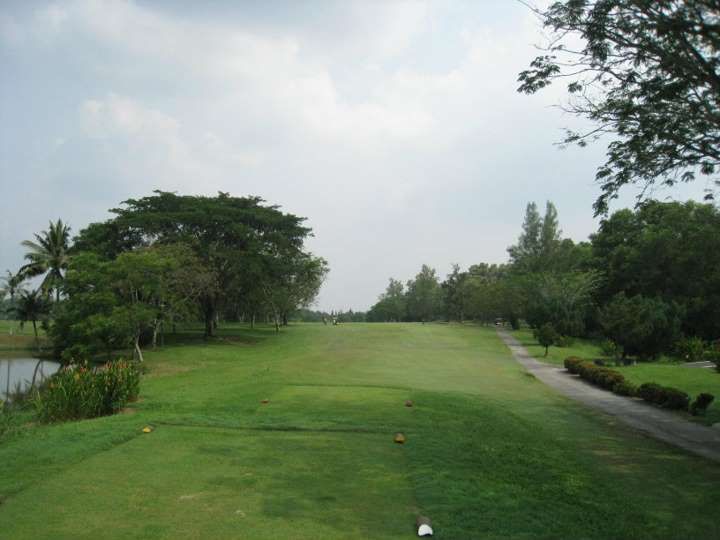 So this round, I've managed to include one of the top golf courses in this northern region into the family of Gila Golfed courses – Cinta Sayang Golf and Country Resort. Cinta Sayang in Malay means, Love and Affection, and although this sounds a little on the feminine side, the course by no means is a pushover. Whether it invoked Love and Affection from the affected golfer remains to be seen in this review.
Travel (3/5)
Unlike Permaipura, getting to Cinta Sayang is a snap, due to extremely large signs leading you, with an extremely generous font size to tell you exactly where to turn and how to get your itchy golfing butt to the course.
Simply, take the Sungai Petani North exit, and after the traffic light after the toll, turn left. Once you're on that road, the signs will lead you through. Follow them like the wise men following the star to Jesus. Eventually, you'll be led to a road where Cinta Sayang is and watch out for a right turning into Cinta Sayang Resort, and bam you're there. It's easy.
Price (4/5)
Initially, I called up Cinta Sayang and they said for a single golfer, having to pay for an entire buggy alone would be RM140, which to me, is simply quite expensive for a weekday golf in a region that's so remotely up north, in a town that resembled New Zealand's human population, which is slightly more than the number of tapirs found in the wild. I think. I might have slept through that National Geographic program on tapirs in the wild, but you get the idea.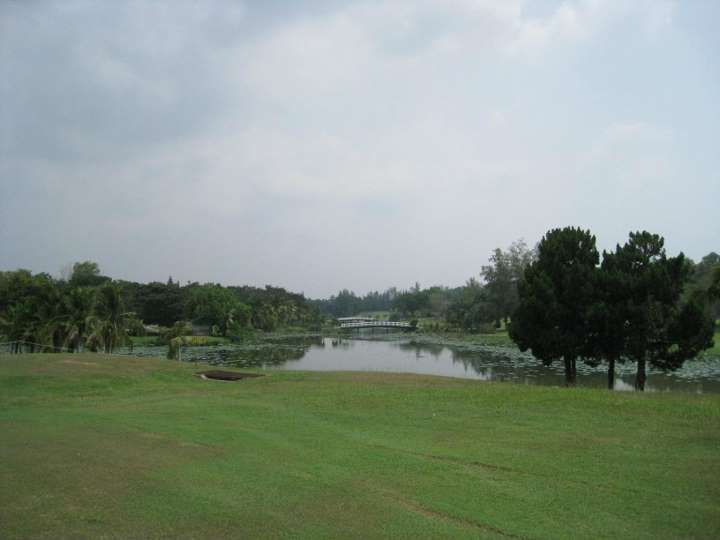 But I called again and this time, bless her generous soul, a chirpy sounding girl on the other end said, "We have promotion today! Only RM122 for everything in!" RM122 is inclusive of the RM50 for the buggy, which generally, if you have 2 players sharing the buggy, you'd pay half of that, making the actual price about RM97, which is the price you get for Kinrara or some of the mediocre courses back in KL. In fact, even Monterez charges more expensive than that, probably with the entirely mistaken view that the course is actually worth that much. It's not. It's still a Mickey mouse course that will eventually cause the death of a golfer by having so many fairways adjacent to each other.
Anyway, Cinta Sayang's pricing wasn't extremely cheap, but still for a golf with this much reputation, it was a good price to pay.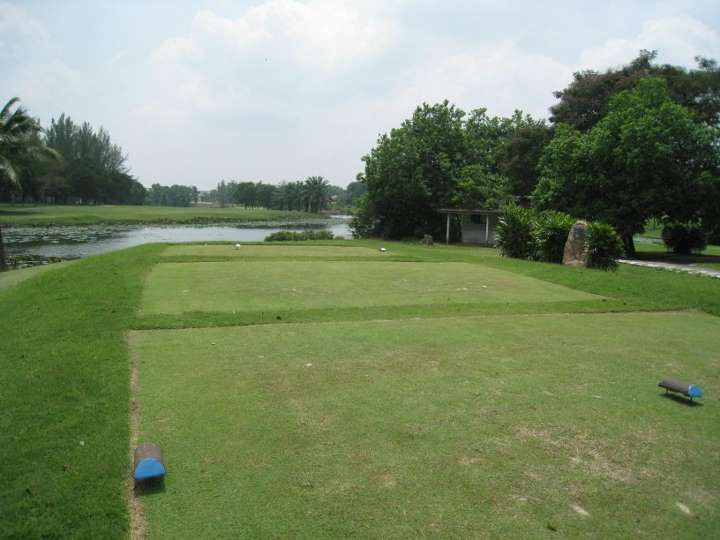 First thoughts
Taking in the first look of the course on hole 1, you see an extremely inviting fairway just looking back up at you, with fairly matured trees lining both side of the fairway and not a single drop of dreaded water. This is a Ginnifer Starting hole. For those at loss for this sort of description, please refer to our Staffield writeup. It's one of those holes that doesn't cause you to buckle at your knees because you know even with the ball in the trees, it's still sparse enough for you to navigate a little to save the hole. So with confidence, you stride up to the tee and let fly a confident 210m drive straight down the reasonably manicured fairway.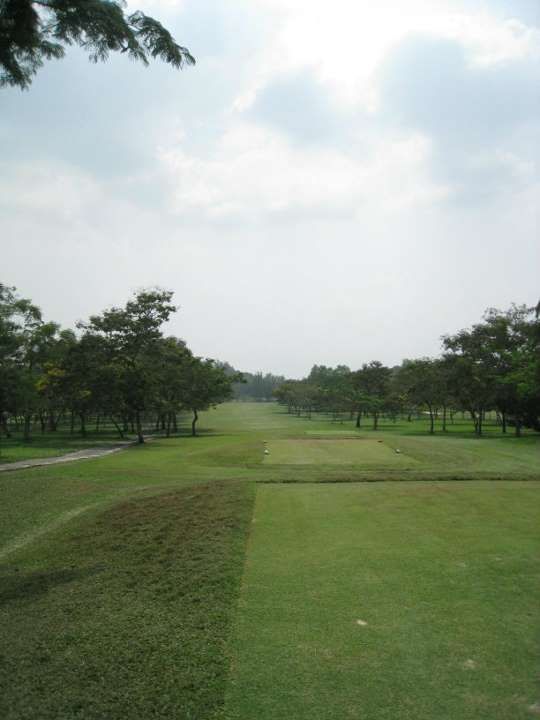 So far, it's Love and Affection still.
Service (2/5)
I think generally the service is fair. It took some time to get to the course because there wasn't anybody at the counter for a while, but that could be a toilet break or something. Otherwise, the marshals etc were polite and understood the general urgency to get grumpy golfers on their way to the first tee. Two gripes that really took a bite out of the service quality: The conditions of the buggy were terrible and the course management is questionable. The former: Like the excruciating experience in Harvard, I was dumped into a buggy that was as responsive as a rotting corpse of an iguana being rolled over continuously by speeding tankers. As in, it's those old school, petrol smelling buggies that persist in not starting until you press on the accelerator for 3-5 seconds and not stopping after you jam the breaks for 3-5 metres. I exaggerate on the second point, but the point is, the buggies are old. Not as terrible as Harvard's ridiculous buggies, but it's like comparing a 300 kg and 270 kg guy and talking about which one is healthier. I.e they are both probably not going to live past their next birthday if they don't improve.
The latter: Cinta Sayang has a very unique tee off area. Usually, the 1st and 10th tee can be adjacent, much like Staffield. Cinta Sayang has the 1st tee, 10th tee and sandwich in between them is the 14th tee off. Now, this is unique in some ways, but annoying in other ways. I was blazing through the course on this particular instance. As in BLAZING. I finished my 11th hole in 1 hour 45 minutes. I was on a record speed of finishing 18 holes in 2 and a half hours. The course was empty, nobody in front of me at all.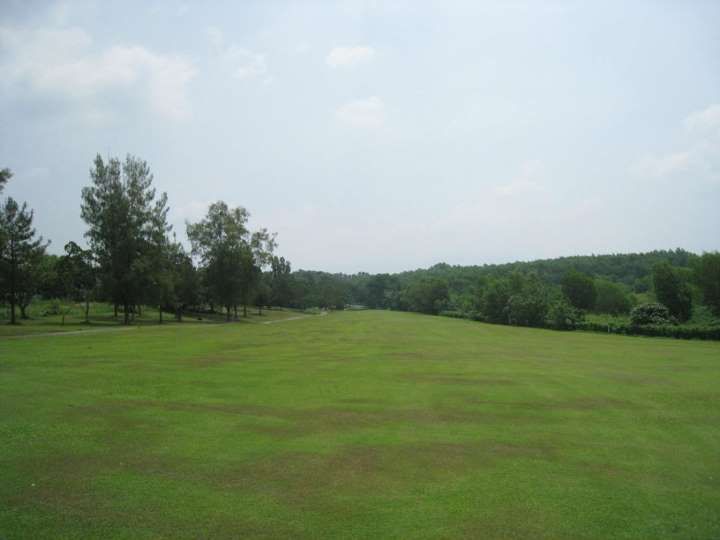 But bam, once I hit the 14th tee in just over 2 hours, as if beamed into existence by Scotty from Star Trek, I saw a full flight in front of me. With two caddies. As in out of nowhere. I caught up with them and had to wait on the 15th and on the par 3 16th as they were teeing off and I observed to the caddy politely that I didn't think there was any flight in front of me, and the starter has already mentioned that I was the first guy teeing off that afternoon.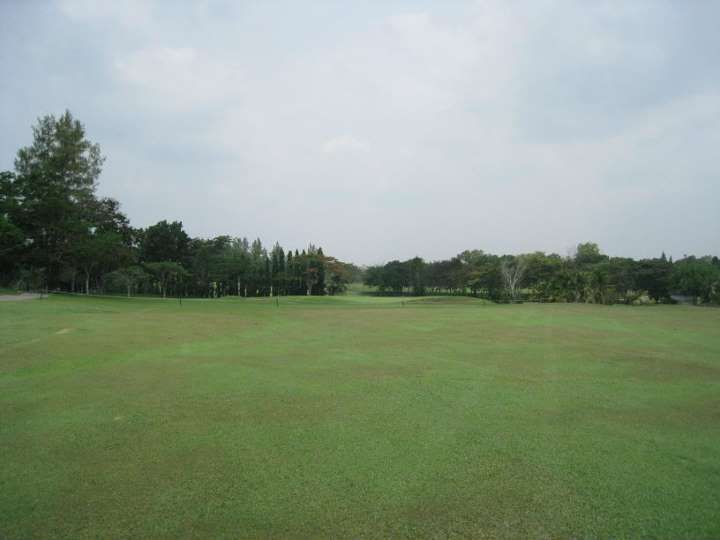 You know when people are guilty of wrong doing? They avoid eye contact with you entirely. The caddy muttered some nonsense about too many afternoon flights, and after the last guy of the flight shanked his ball into the water, all of these 4 fellas started talking loudly, ignored my penetrating stare into their souls, and ambled away past me as if I did not exist. And for the last 3 holes, it took me as long to complete them as I did for the first 9 holes. As in, it was almost as if they were purposely playing slow just to skewer me.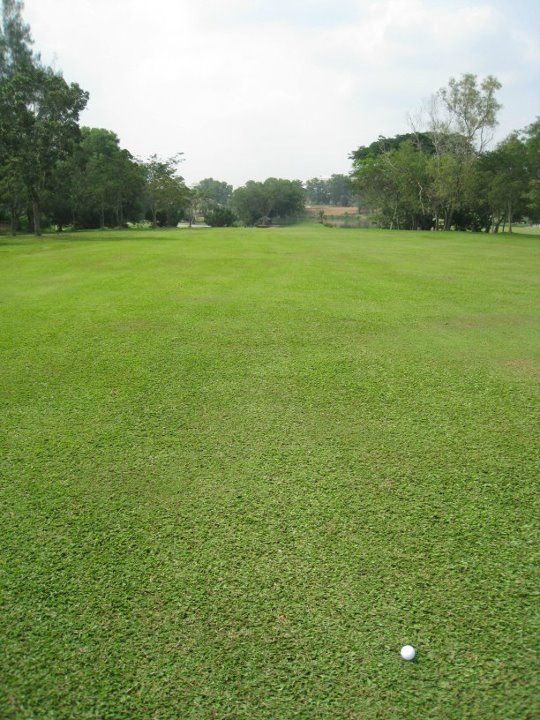 I don't really blame the flight, but more of the course management. They allowed a flight to tee off on the 14th hole simply for convenience. I don't know if this is a club rule or not, maybe some Love and Affection fellas can correct me, but it's annoying. And you can't simply just cut into a flight like that and ignore my pleas to allow me to pass like I am some kind of Martian without any clothes on. I know 4 ball is priority, but come on, I was blitzing through the course, let me pass instead of juggling golf balls waiting for you to finish shanking.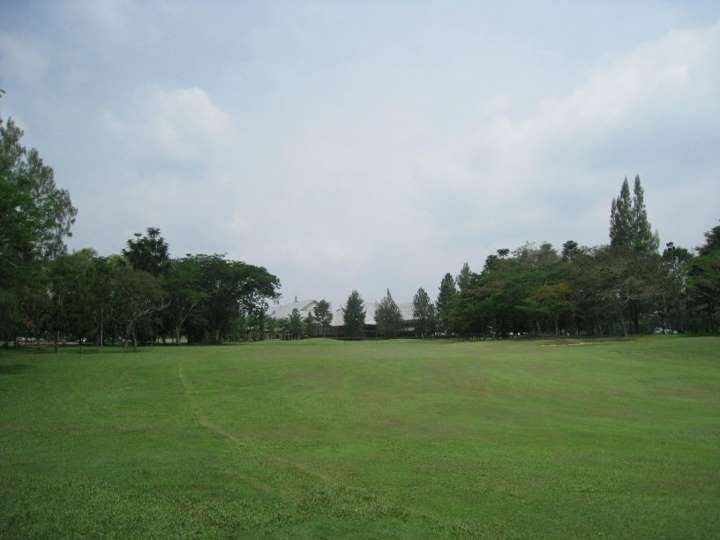 Fairways (3/5)
I never thought fairways would be super for any courses that allowed the dreaded buggies to go onto them, and Cinta Sayang suffers from that fate. The fairway over all was well maintained and manicured, but no way resembled the perfect mats found in Tropicana, the former IOI Palm Garden or many of the top notch golf courses. I am not asking them to disallow buggies on the course, because that would mean we need to finally use our legs to move, which is very annoying as well: but simply, courses with buggies on the course is not going to be very nice. But aside from that, and from occasionally tracks on the fairways, it was well kept and well maintained, a healthy firmness and sponginess and lacking the bare "botak" spots in some other courses' fairways.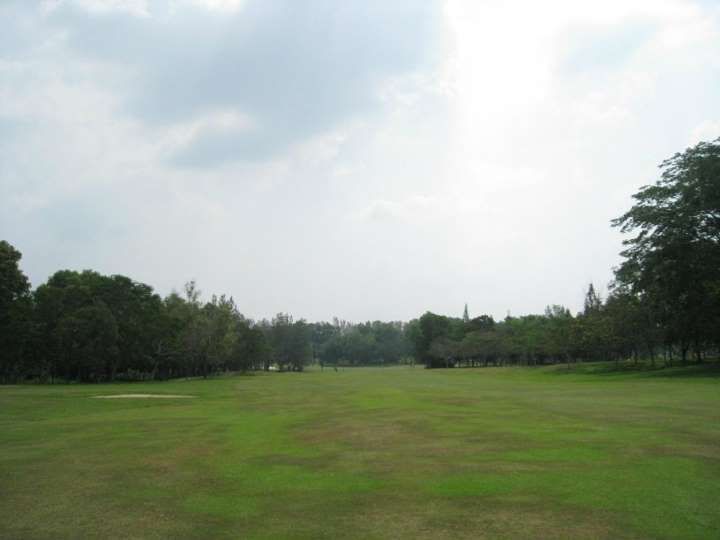 Greens (3/5)
A premier course is always identified with exampalary greens: Saujana did a remarkable job back in Impiana, in of course, Saujana and in Beringin. Sorry, Berigin is not a premier course by any stretch of imagination, just the greens are nice. Cinta Sayang greens are OK, not amazing, but expectedly well maintained for a premium golf course. Variation wise there's not much to be found, compared to the undulation of KRTU, the massiveness of Templer or the invisible breaks of Saujana. Character wise, the greens are simply functional, pretty straight forward putting. On the other hand, the consistency is very welcoming. The greens played fast, and was more or less similar in all the holes. It was great, but at the same time, started to give me the yips, once you know if you miss, your return putt might be longer than what is generally most comfortable (which for me is a 2 inch return putt).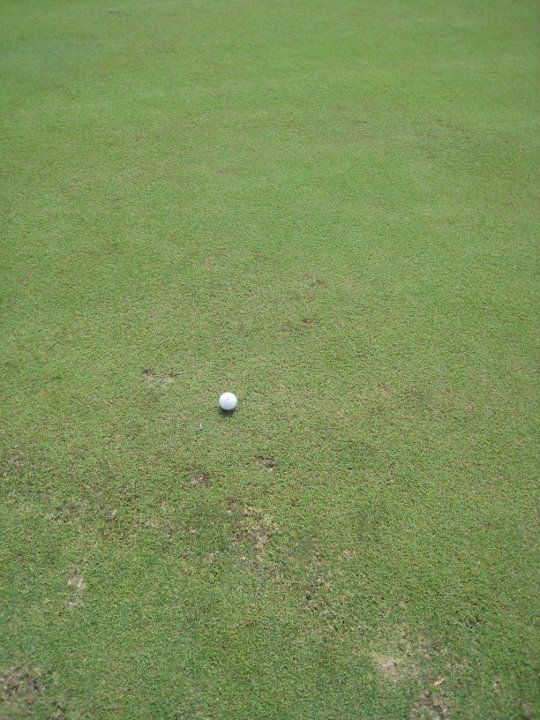 Rough (4/5)
The rough was tough. The primary rough had heavy grass that latches on your club face to turn it and rough that allows your golf ball to settle in: all contributes to the fact that hitting the fairway is important to have Love and Affection on this course. But the good thing was the first cut of rough was more forgivable and many, many holes I played, I played from this first cut. The 4 fairway hits is not really indicative, because I played mostly from the first cut in most of the holes. Sand was in perfect condition so much so that I could actually use my sand wedge instead of my 60 degree or pitching wedge unlike most courses when the sand was hard and the sand wedge bounce would cause me to skull the ball into oblivion. Also, even with so many matured trees, you will hardly see the rough littered by annoying leaves that hides your balls. Through out the game, I could see the maintenance crews working hard to clean the course in these small but important areas. Unlike the idle gallery in Kinrara, these guys actually do their job. Good work, Love and Affection course.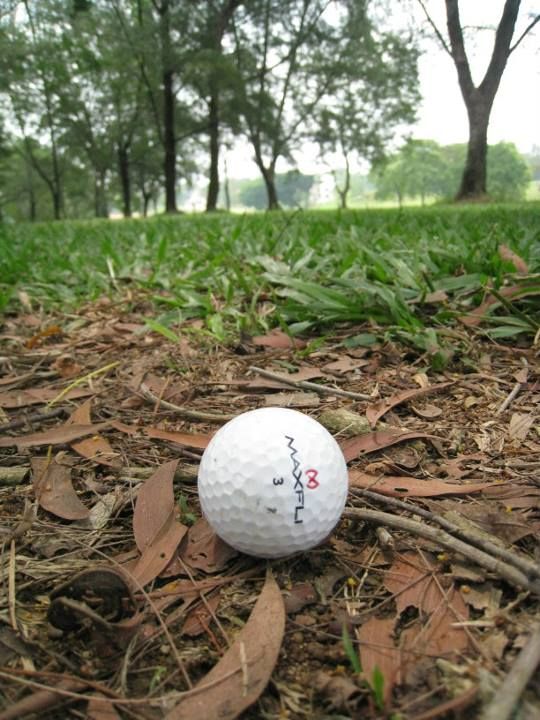 Aesthetics (4/5)
Cinta Sayang is a mix of Impiana and Staffield. Staffield for playability, Impiana for looks. The first hole was a ho hum looking hole, but once passed that, Cinta Sayang unveils herself and you go, Wow. Second hole is a pretty par 5 crossing water, and coming to the first of many white bridges. It's a nice touch. Instead of rotting wood colour, they painted all their wood bridges white. Like in Rivendell. Which does not really exist except in Middle Earth. For those wondering what the heck am I babbling about, never mind. Hole 5 had a paddock for horses to the left of the par 3. It's empty now, I believe the last horse was finally killed by a random hook shot from a guilty golfer, but it's there for historical aspect and quite pretty if there were only some white horses complimenting the white paddock.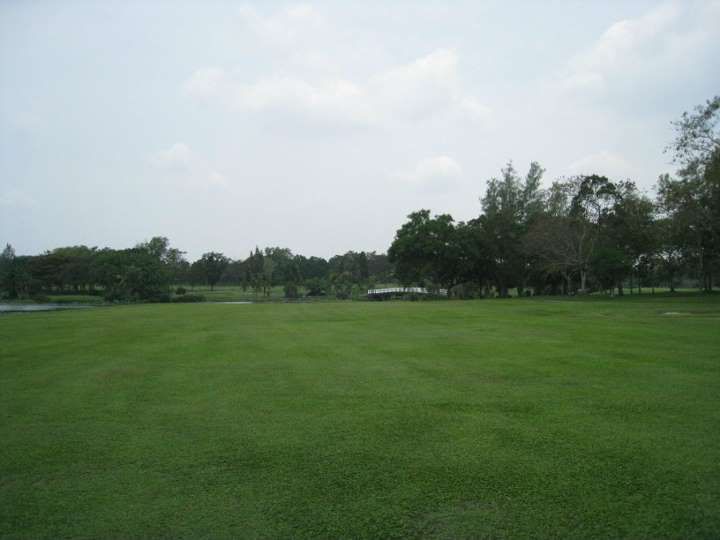 Cinta Sayang opens up herself slowly. She doesn't expose everything at first glance, the way some courses do, but as you play each hole, you glimpse some picturesque view of the course. And it's not easy as well, because Cinta Sayang doesn't have too much elevation, which usually contributes to the wow factor. It plays fairly flat, but it makes good use of the meandering lakes and rivulets and the criss crossing of white bridges all over the course. I always wanted to use the words meandering and rivulets in my reviews. It makes me sound like a novelist. Or a male Enid Blyton.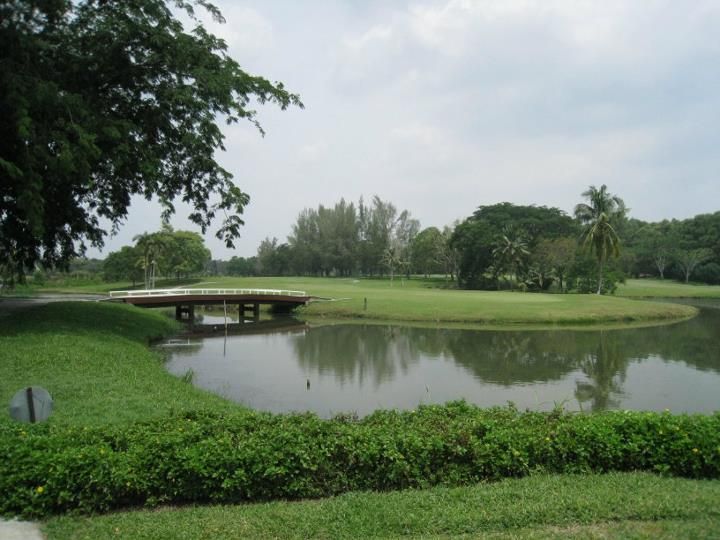 Fun Factor (3/5)
The fun could have easily been higher if not the the bad wait and traffic jam on the 14th onwards. It would be acceptable if it's in the normal course of play. But these guys cut in! Is it legal in Cinta Sayang to just start your game on the 14th??  Is it legal to ignore the poor chinaman who wants to play quickly? Is it legal to smoke pot and drink petroleum?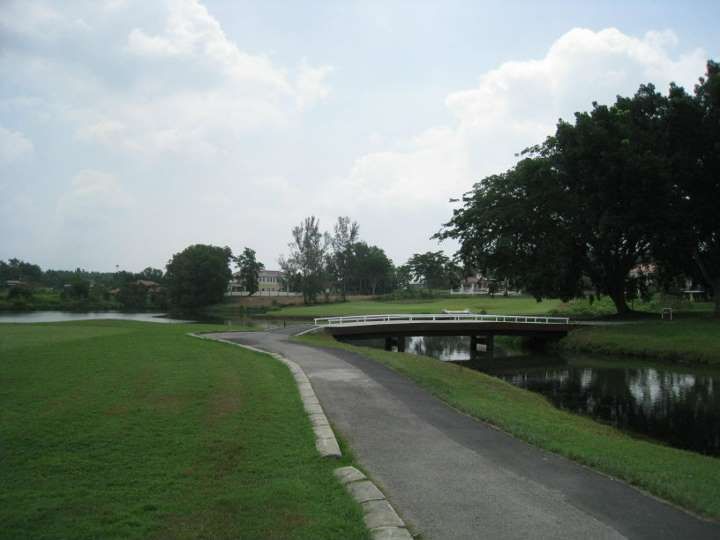 Anyhoos, this time brain farts were minimum but still present. After a great first drive, my approach with a PW was woeful to start off a bogey. A hook into the woods, a second still in the woods and a third out, and a bad hybrid shot on the second hole par 5 set me up for a double. The 3rd was really a very good drive, so good in fact that I plopped it into the water on the left. From there, I played bogey golf until ending with 3 straight pars, thanks to two greens in regulation on the 7th and 8th hole. The 13th hole is really tough, its an uphill par 3 that requires almost two clubs more and hitting it accurately is the key, because the up and down is tricky due to a huge knoll on the green.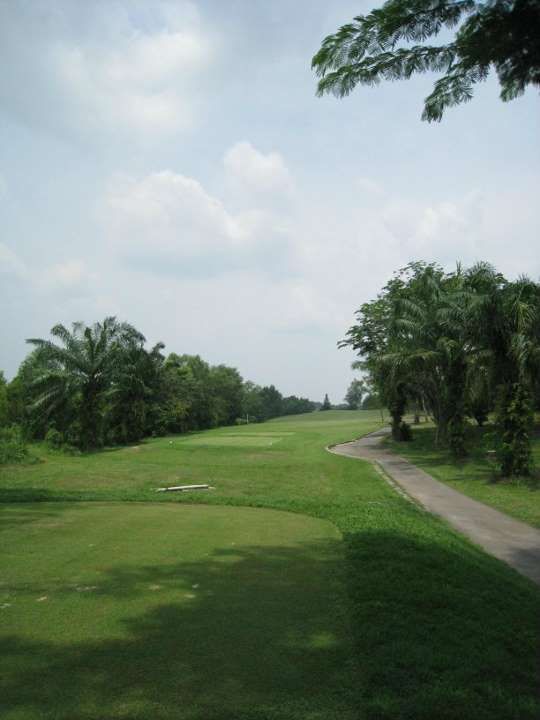 Beware the par 5 14th. I drove well but due to a blind drop on the fairway I had no idea how far it was to the water fronting the green. A good hit with a six iron was too good. Water. 4 on, two putt for 6. 15th and 16th are reasonably easy holes, but I missed a two footer on the 15th and a 3 footer on the 16th and was ready to throw my Rossa into the drink. At times, the hole looks smaller than a Fijian tadpole, which is 50x smaller than your normal tadpole, according to an unrecorded and unsponsored study of Fijian wildlife…anyway,the ball just refuses to go in!!! Ending hole 18th is a tricky dogleg right where if you push it too far right, you're blocked. I still got up and down through some luck from there for Bogey. I know, up and down means par for most of you. I suck, so up and down for bogey and I'm ready to do a pole dance. Which I won't, for the sake of humanity's innocence.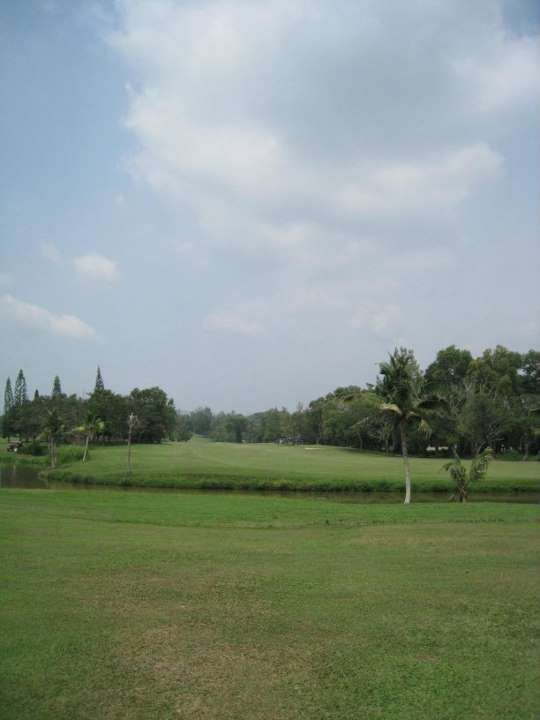 Conclusion
Cinta Sayang didn't disappoint. It sets itself up as the premier course in this region, and although Gilagolf still hasn't hacked many courses up north, it can be safely assured that Cinta Sayang would be a great course to find yourself in. The pricing, taking into account splitting the buggy, is really competitive with the KL prices and you get better quality here. Really, with all the good courses in KL looking to cash in foreigners and marking up their price, it's good if Cinta Sayang remains sub 100 for a walk in golfer.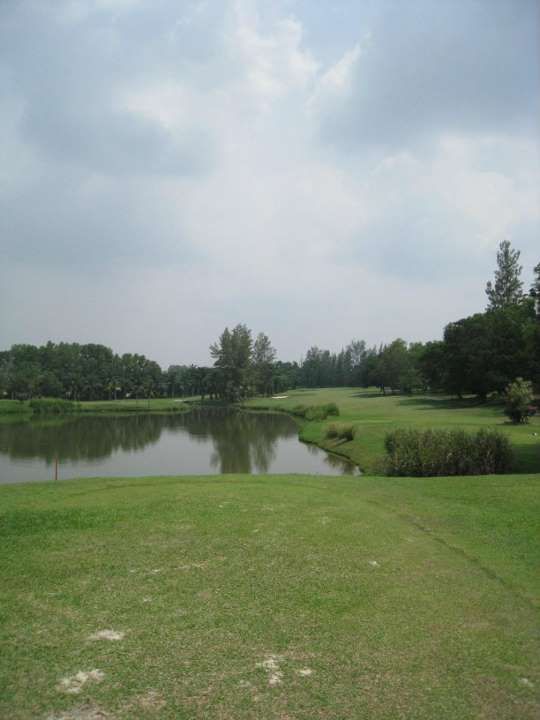 The good: Get the promotion prices and you're safely sub 100 if there is another person to split the buggy; very pretty course, generous fairways, and good design of the course requiring a variety of shots from the tee in terms of placing, accuracy or just plain bombing the big fairways;rough is well maintained and greens are consistent in speed.
The bad: The idea of allowing a flight to cut in on the 14th is simply not good practice any way you look at it; the buggies are on life support at the moment; greens aren't extremely challenging; course lacks elevation; fairways struggles in patches to deal with skid marks of golfers driving like F1 racers.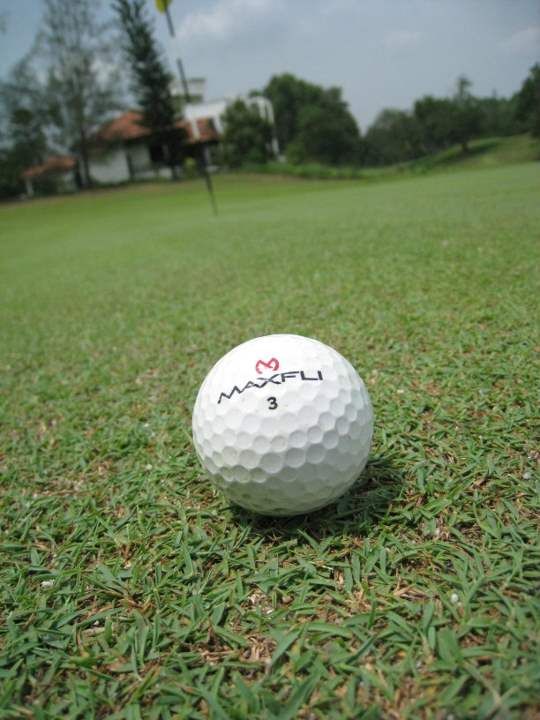 The skinny: 26 of 40 divots (65%). It's easy to recommend Cinta Sayang, especially if the price maintains. It's a Ginnifer looking course that's inviting, that's pretty and welcoming to the golfer that hooks, claws, slice and splices his way through his game. Love and Affection time, baby.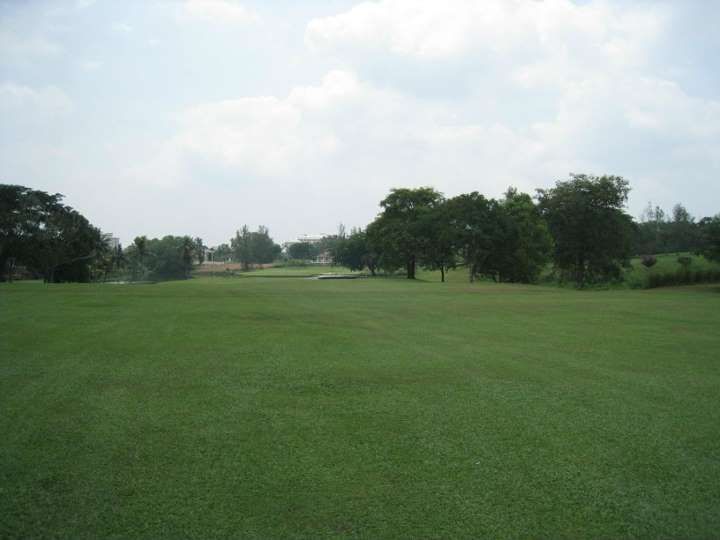 Cinta Sayang Golf Card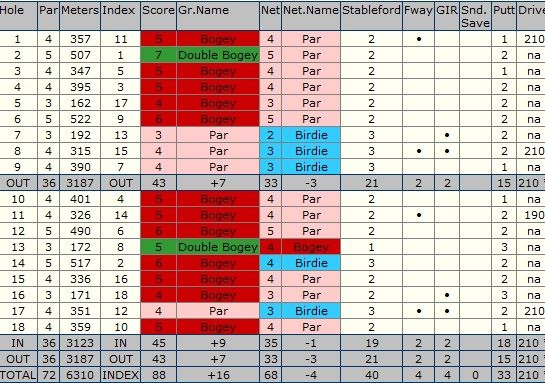 Cinta Sayang GCR information
Address: Persiaran Cinta Sayang, 08000 Sungai Petani,
Kedah Darul Aman.
Contact: +604-441 4666 (12 lines)
Fax: +604-441 5600
Email: cintasayang@cintasayangresort.com