Introduction
Long time ago, there was once a course called Guoman Golf Course in Port Dickson. The name 'Guoman' immediately would evoke some confused looks amongst us, because it sounded like 'Go-men', in short, in Malaysian speak, 'Government', in short, evoking immediate ridicule. After the sarcastic laughter has died down, and the invariable diatribe on how our government might be spending their time playing golf and sucking badly at it, we would wonder how this golf course actually is.
Well, we finally had a chance. To give credit, Guoman has nothing to do with our beloved government at all. But after experiencing probably only 2 – 3 people staying there the whole year thanks to its association, management decided to change its name to 'Thistle' and from there, experienced a boom of about 655,675,342% increase in hotel booking.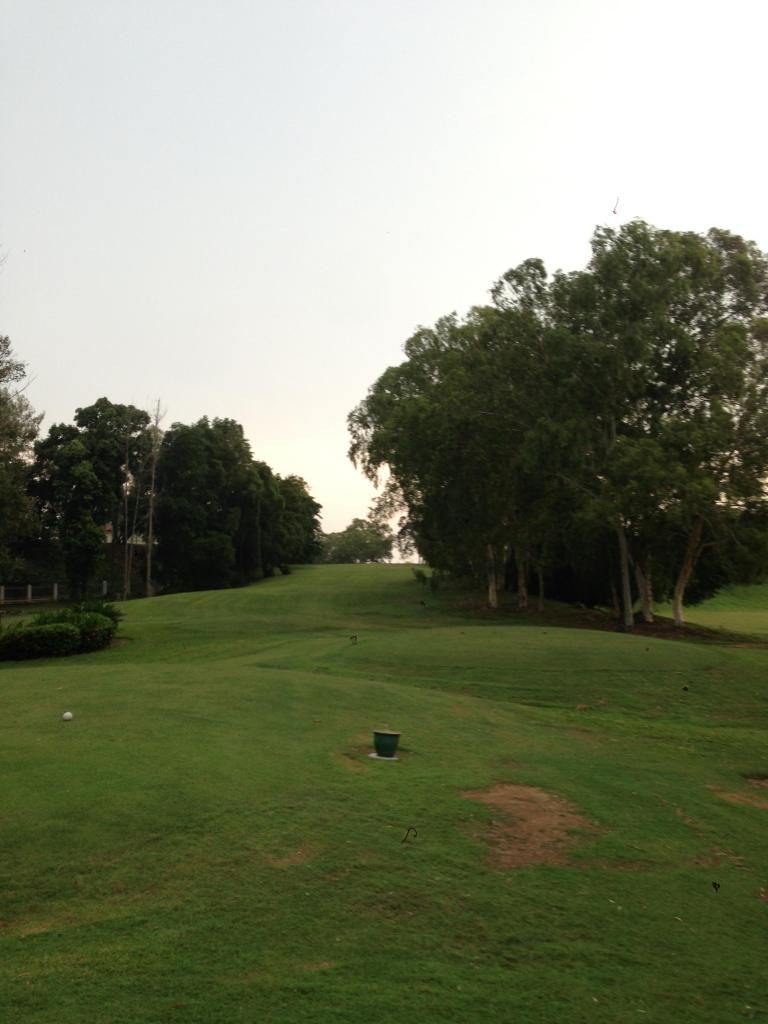 Travel (3/5)
Travel is actually quite easy. However, Google Map points to the wrong hotel and wrong area, so be careful. Basically for those of you who knows Port Dickson, it's basically one long stretch of road. We used to refer it to what 'mile' what 'mile', as if we understood or could gauge which mile were we at. Nowadays with the advent of free GPS in waze and Google Maps, it has rendered all this 'mile' speak obsolete. From Seremban, hit the Port Dickson Highway, and once at the end of the highway at the roundabout, take left, and just follow the road until you see the word Thistle on the right. It's easy, but Thistle should really correct their position on Google map properly.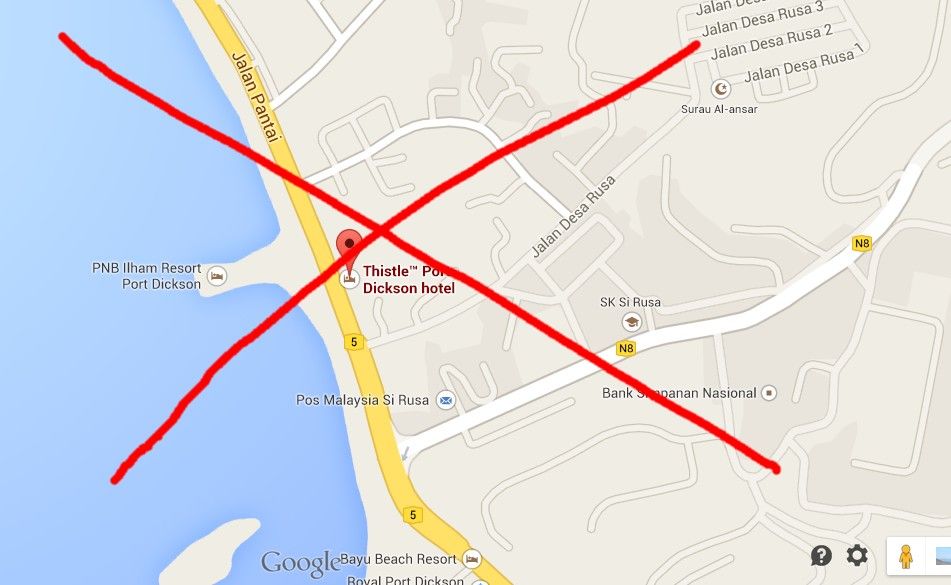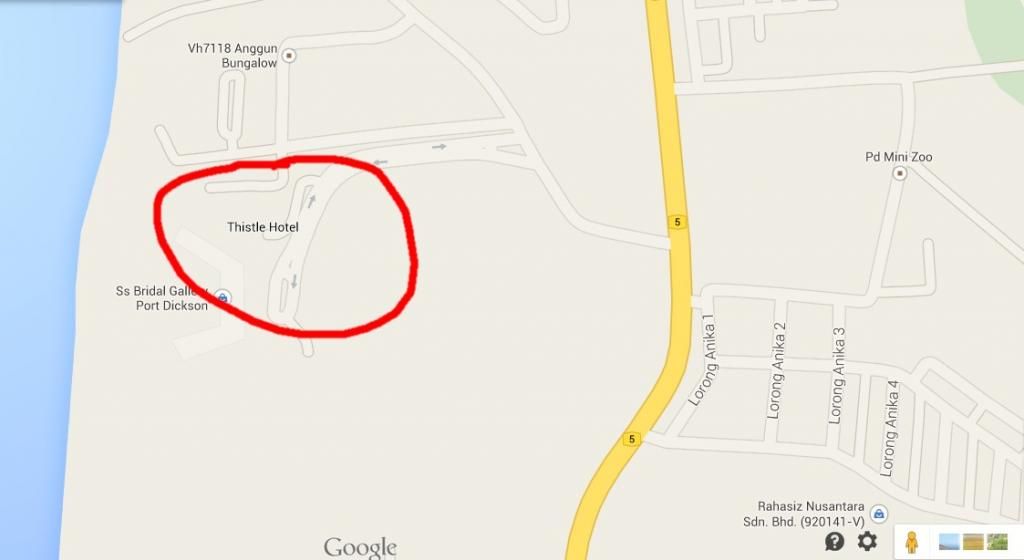 Price (3/5)
Thistle Golf is a nine hole course, that set me back RM40. Now mind you this is for walking, so if you need the buggy, that's an additional RM40, so you're looking at RM60 or RM80 depending if you are playing alone or not. RM40 is not bad for a nine hole course. Take a trolley though. The course itself is walkable. There is a bit of hill here and there, but nothing a fit golfer who is around 150% overweight and probably on the high side of cholesterol can't handle. Besides walking should be good for you.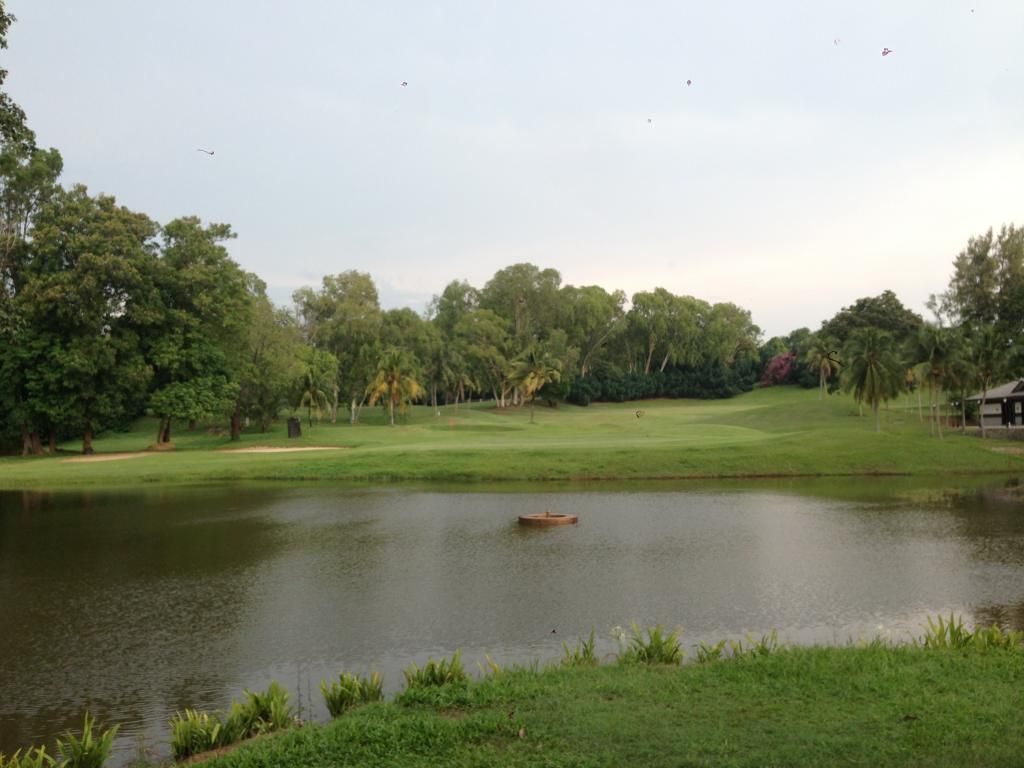 First thoughts
The first thoughts is actually quite positive, strangely. I suppose it comes with the territory, that I have such low expectations of Port Dickson golf courses. I think this stems from my experience with Royal Palm Springs Port Dickson, where you just want to bleep out every letter in that course name except for 'Dick'. Royal Palm Springs, from my last experience is the biggest piece of dung ever existed in the directory of Malaysian Golf courses, and could rival the horrendous TUDM course of Kuantan as the worst Golf Course in Malaysia.
So when I step foot in Thistle and saw the Bermuda patch of grass (please note, we actually don't quite know what the fishcakes is Bermuda grass. Anything that is NOT cowgrass, is automatically categorised as Bermuda grass.) Anyways, the fairway is NOT cowgrass. Or if it is, it certainly had me fooled. Anyway, the first 3 wood I hit landed smack on the fairway and it sat up invitingly for me to hit. It's quite a good conditioned golf course. So, like its bigger brother, the Port Dickson golf course, it made a first good impression.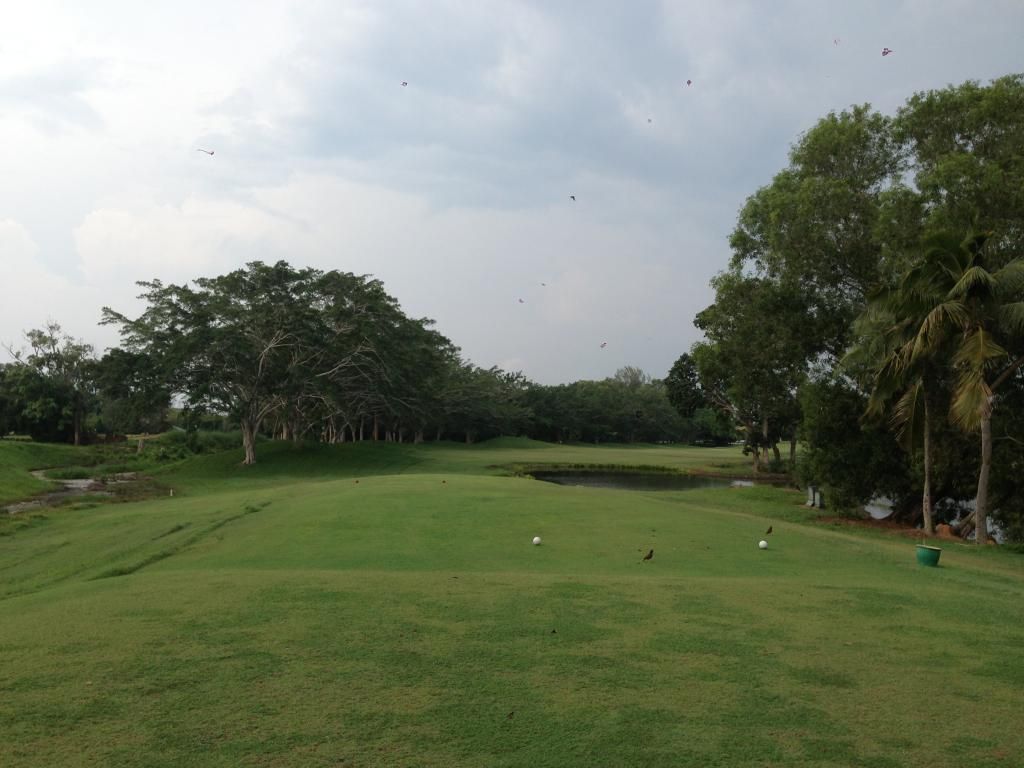 Service (3/5)
There's seriously not much to service. It's a nine hole golf course. It has no fuss at all. I went to the counter, said I wanted to play. The lady behind languidly asked if I needed the buggy, I said no, she said RM40, I gave her and she said OK, and went back to playing her Candy Crush. From there, I had no more experience with another human being until I left the course after an hour and a half. The ENTIRE course was devoid of life. At one point I was quite afraid I would be robbed especially in the 6th hole, which is frankly extremely deserted.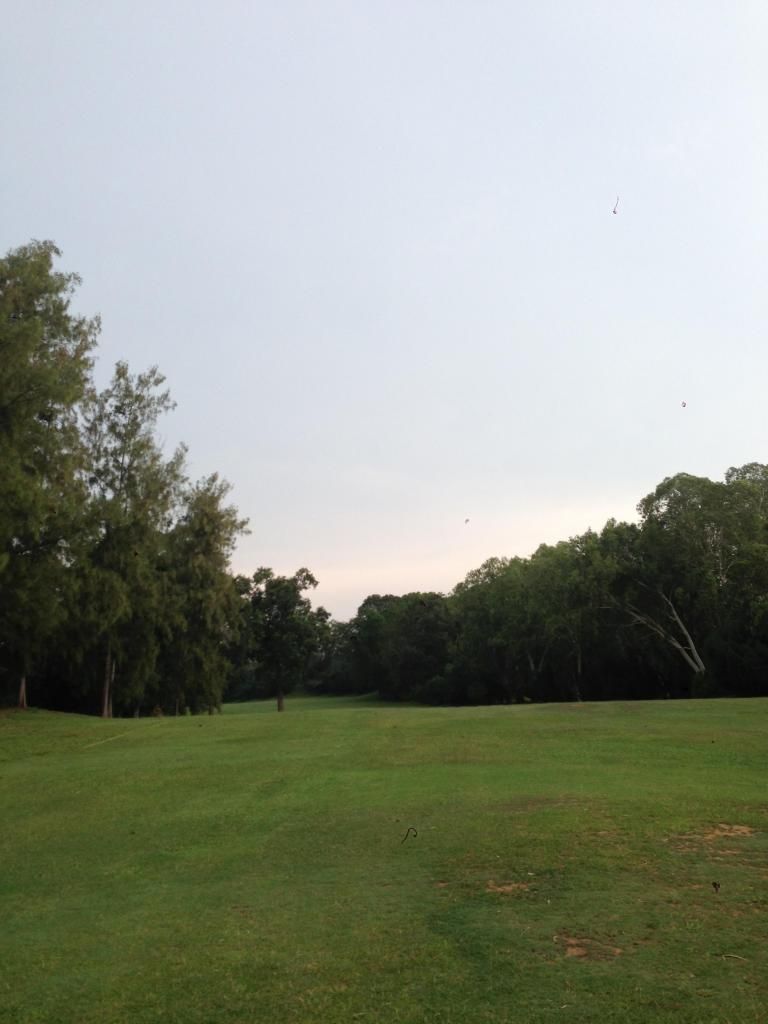 Fairways (2/5)
The fairway on the first hole was in a good condition. However, as the course progressed on, it got increasingly worse. Not to say anything, but I suppose it's the fact that the course has so little traffic and so little maintenance. Some parts were dug up by our eternal nemesis, the wild boar. Some parts simply didn't had the capability to sustain the grass, and in some areas, the fairway was allowed to grow long. Now, Thistle is a very narrow course, with forbidding trees surrounding it. However, compared to the absolute horror show of Frasers Hill course, it is quite good. I'd say, it's like a cousin of Bukit Unggul, except in better condition.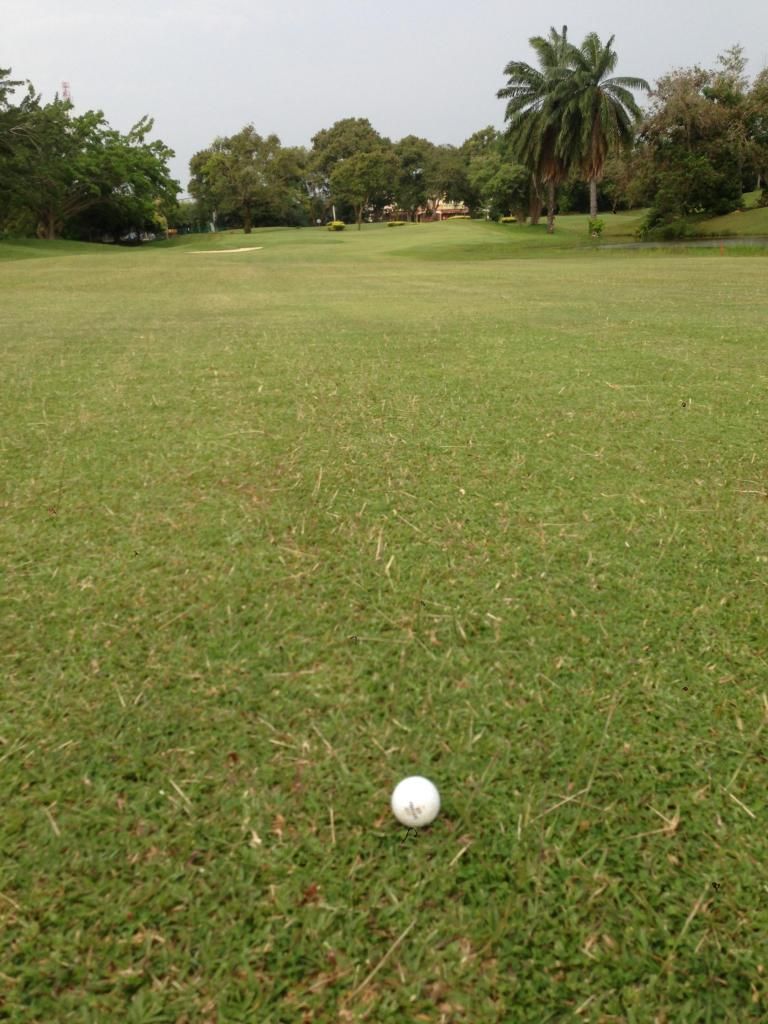 Greens (3/5)
The greens were actually quite playable. Very slow, which is expected, since it wasn't pressed properly, but at least it wasn't in a horrible condition. It's reasonable, although there were patches here and there. The only issue is that the greens were boring. As in, most of it were flat. As in, it's like putting at home in the putting mat. Not much break or variation, except for the 8th hole Par 3, where a coconut tree decided to grow in the middle of the putting green. I mean it's more novelty than anything else since it didnt really affect play.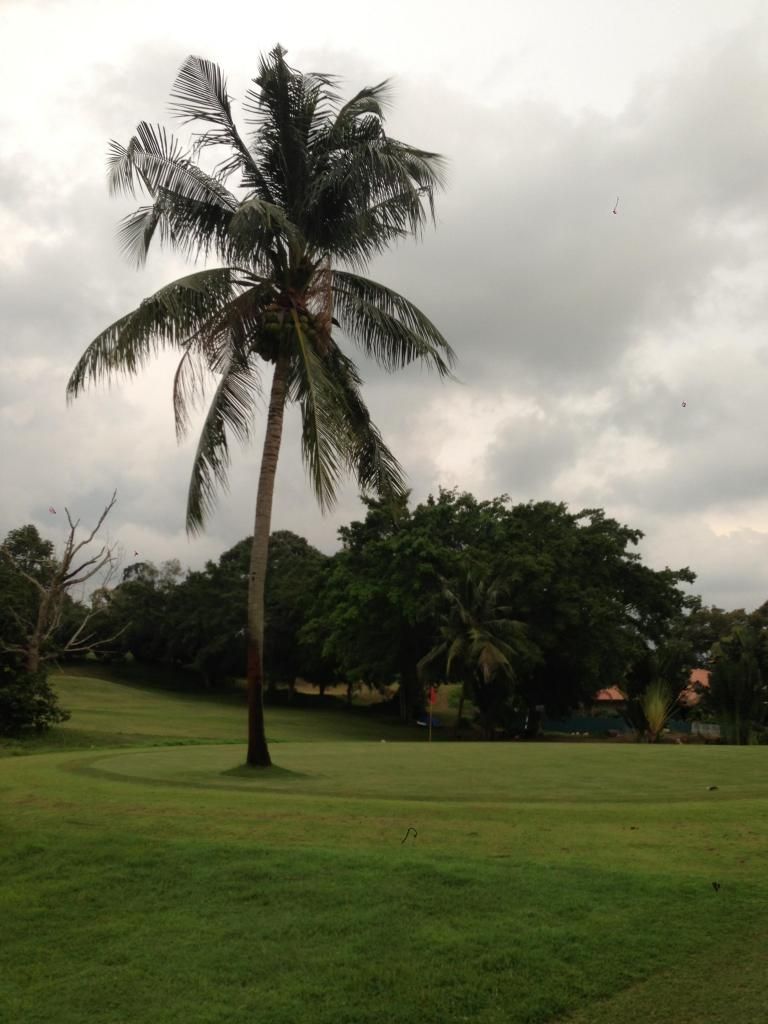 Rough (2/5)
Bunkers were not in good condition. The rough was rough. I mean, if you don't hit the fairway, that's it, good luck in finding your ball. While again, it wasn't in such a carwreck like Frasers, the course puts a lot of pressure on you finding the fairway. In many instances, I took out a 3 wood instead, just to get the ball out of the rough.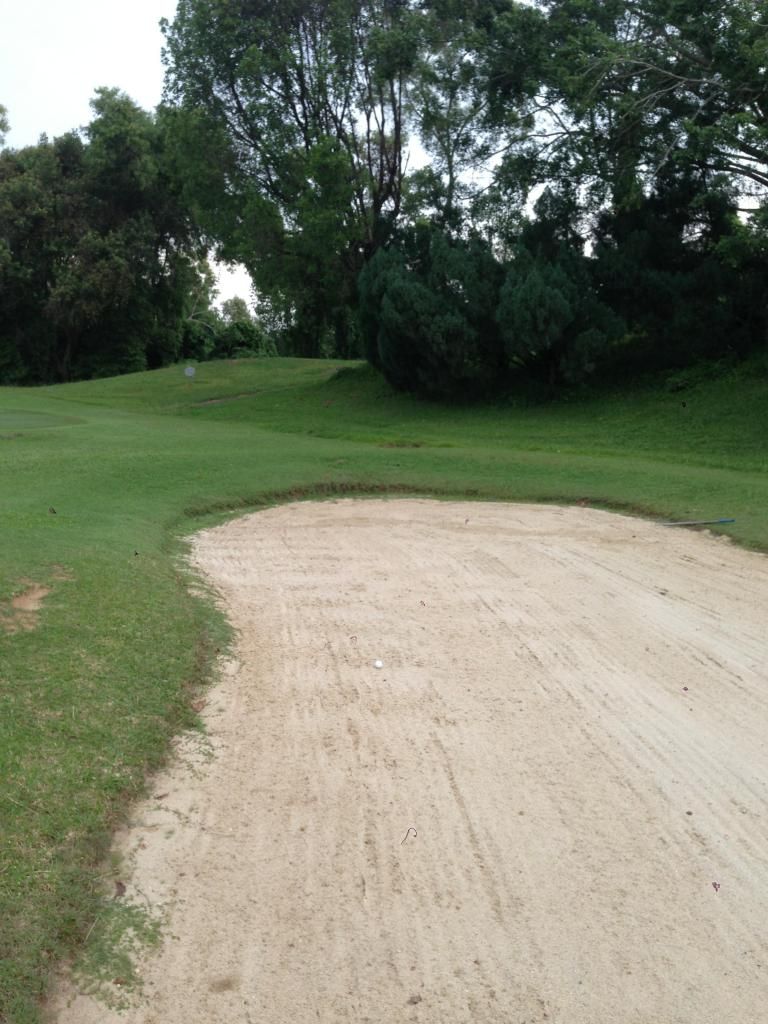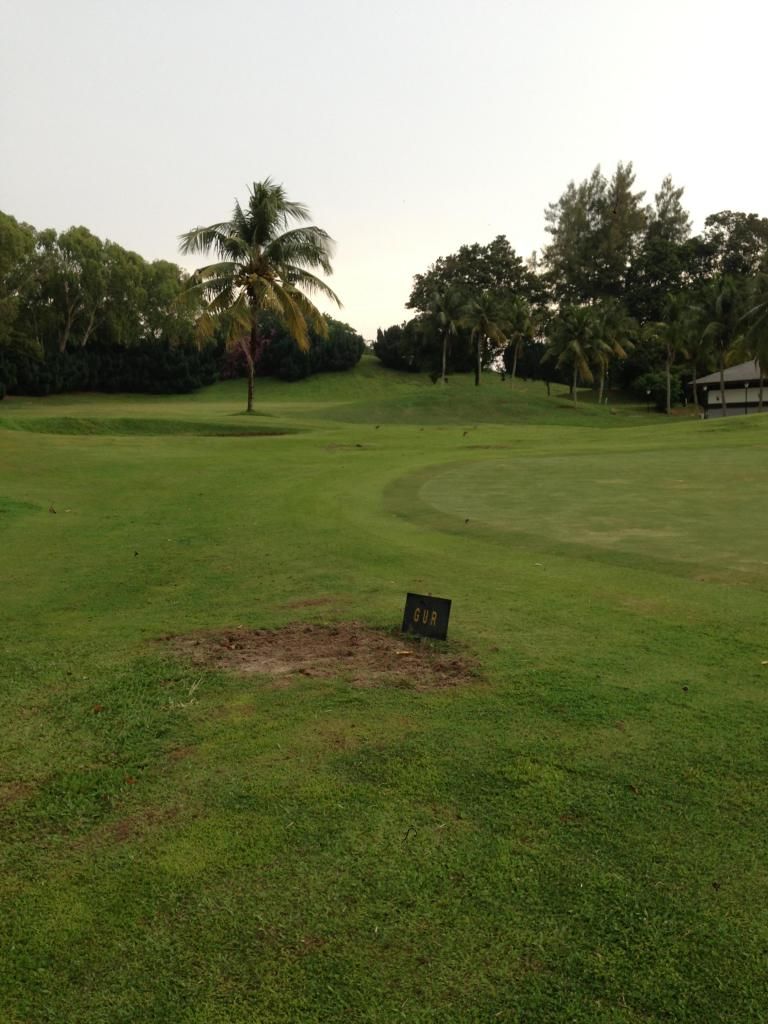 Aesthetics (2/5)
Thistle is not a pretty course. It's a good enough course for you to have a reasonable round of golf when you have nothing much to do in Port Dickson, but in terms of aesthetics, it's mostly wooded. It's a pity, because again, it doesn't take advantage of the fact that you are next to the ocean. Or straits, or whatever. Only in one hole, 7th, we can catch a brief glimpse of the sea at the tee box. And that's it. After that, it's back to fairways bordered with trees and forests.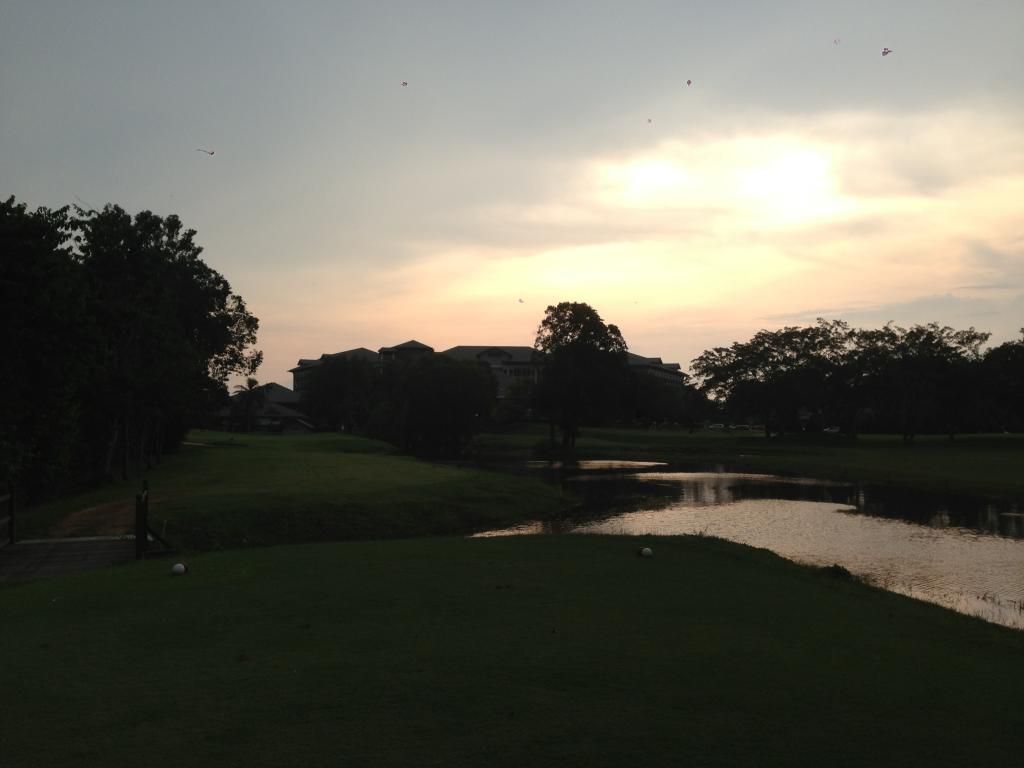 Fun Factor (2/5)
As mentioned, Thistle is a reasonable practice for golf accuracy. For those who like to grip and rip, like myself, this was a test of golf constipation. It's like we have a big pile of crap that has to come out but when you look at the fairway, it's like, trouble left, trouble right. For a course next to the sea, it uses precious little water as hazard, only the first hole, 5th and the 8th has any semblance of water hazard. But the treelines are forbidding. Not so much that you can't hit there, but when you do, whether you want to risk it to go and look for a ball or risk having your human balls snapped by a cobra.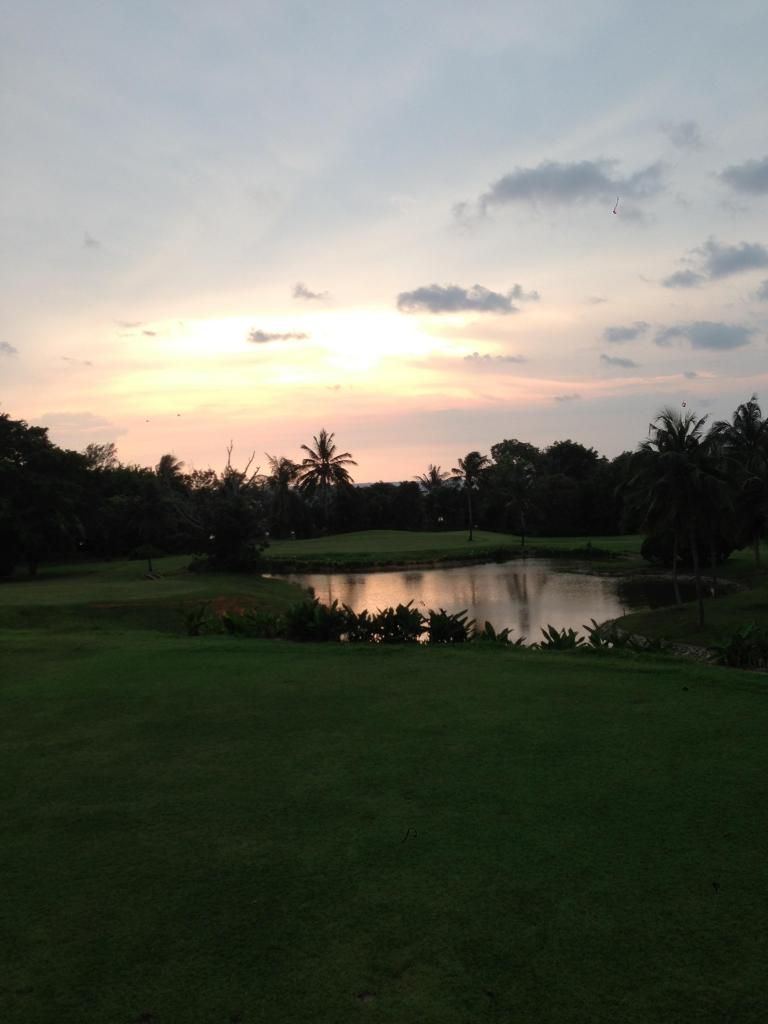 Furthermore, a thunderstorm was chasing me, so I literally had to run between shots to finish the game. Now, this is obviously not the golf course fault, but obviously it affected my game a little. Besides that, the course was open, so you can play as much as you want, but I would warn against single women who want to play there. Many of the holes are extremely isolated from civilisation, and I would not recommend any lady going to hit balls there alone without having someone else.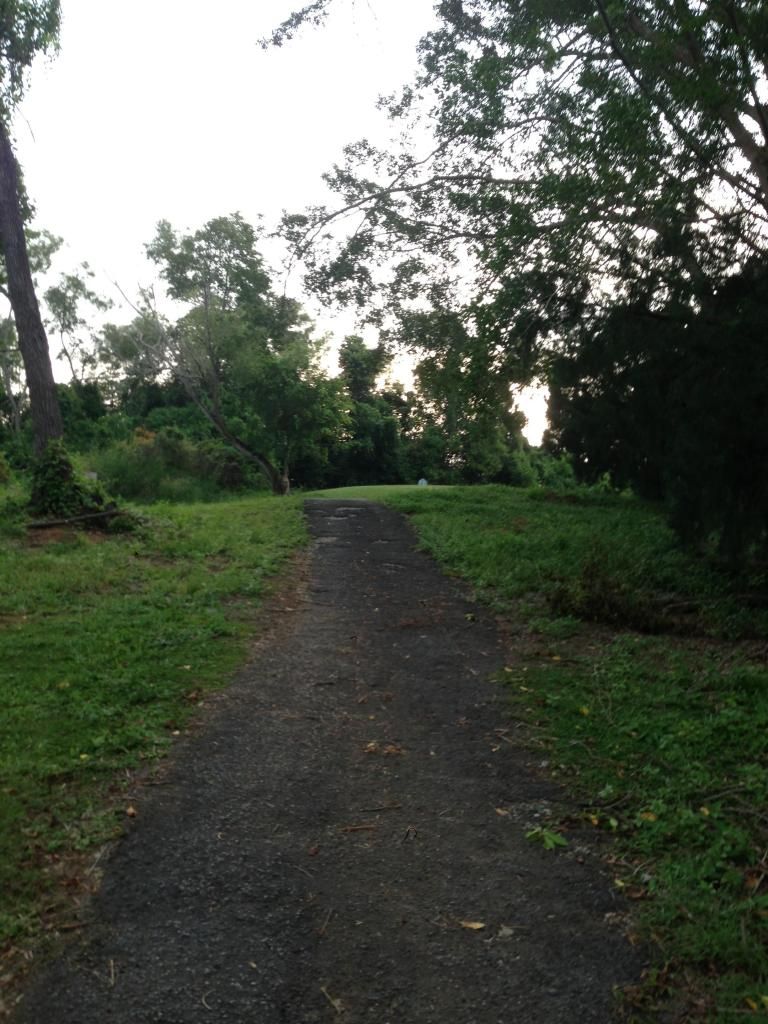 Was it fun? Yes and no. I played a reasonably good game despite half jogging. I didn't quite like the two par 3s side by side, or the fact that the course had 3 Par 3s for a 35. Don't get me wrong, I like a good Par 3, but too many here. First hole has to be navigated with a 3 wood and avoid the right water. The second hole is a long Par 5 which requires some navigation around the bend. The third is a short par 4 once you cut the slight dog leg, where by 3 wood only left me 50 meters to the hole.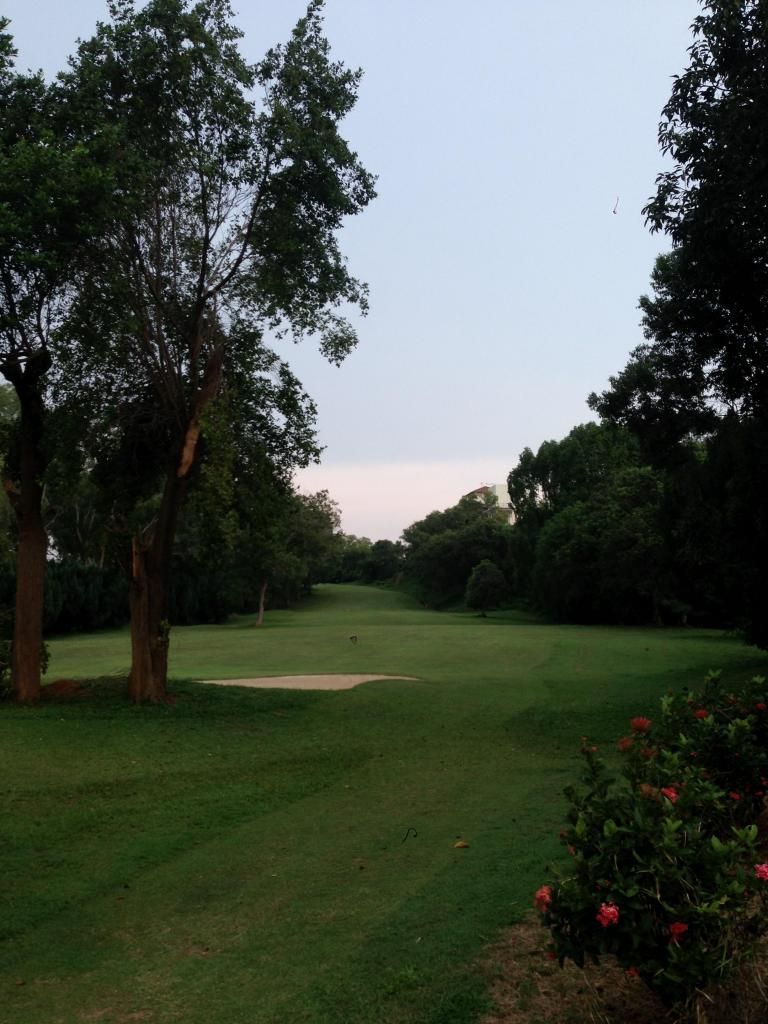 The most challenging is the index 1 6th. This is a par 5, and one of those with trouble on the left (OB). I took out my driver and was too lazy to change to 3 wood, so I smacked mine way right. Luckily it was long enough to borrow the green of the next hole 7th and I found my ball, after which I proceeded to double bogey it. Hole 7 again is a short par 4 where my Wood 3 left me again with a 50 meter shot, which I promptly skulled.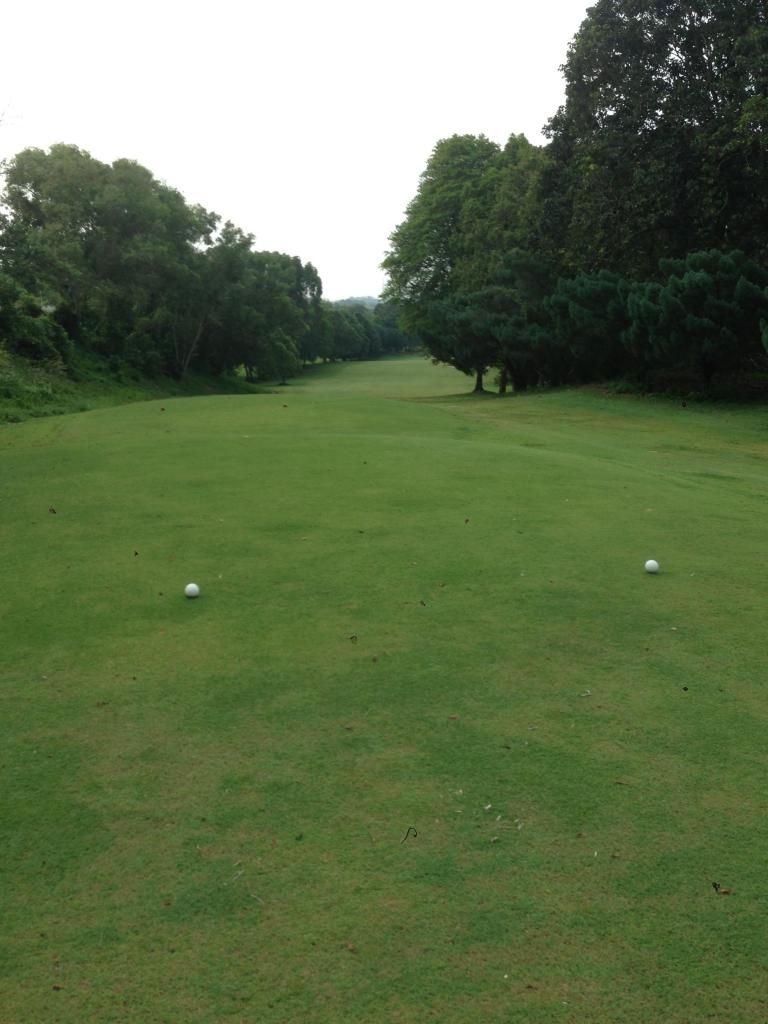 Finally, the par 3 8th is a picturesque one, over water and with a coconut tree growing in the middle of the green.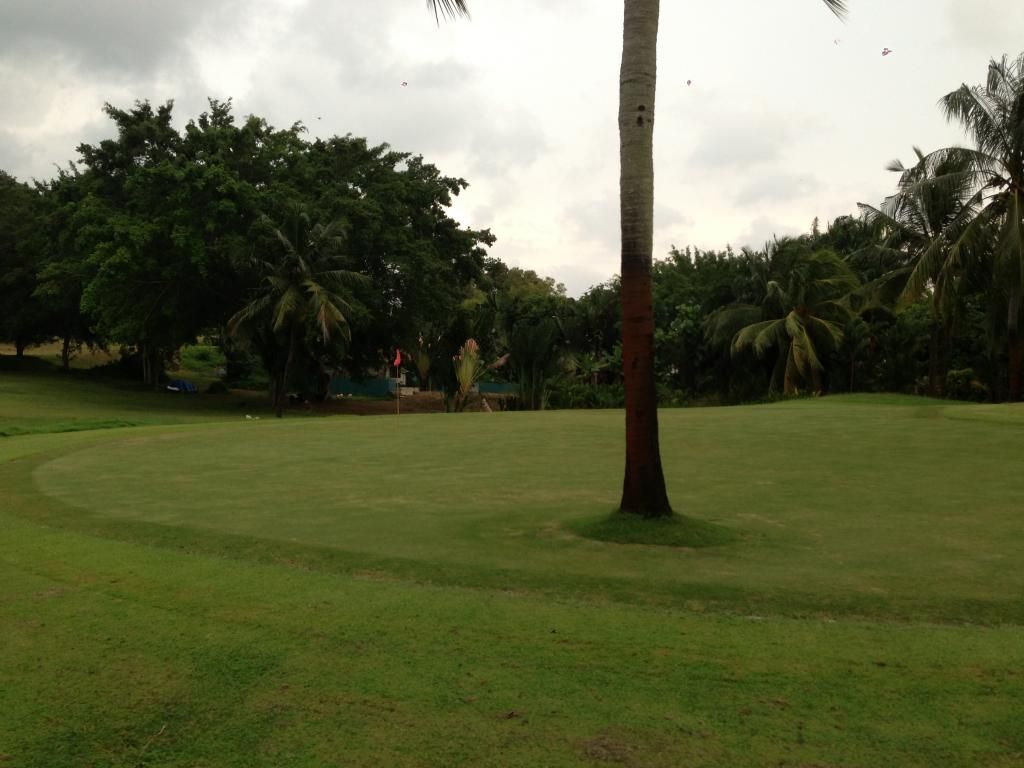 The ending hole, finally I could whip out my driver, a simple dogleg left hole, which was not exceptional except for the fact that I had to sprint all the way in order to beat the rain.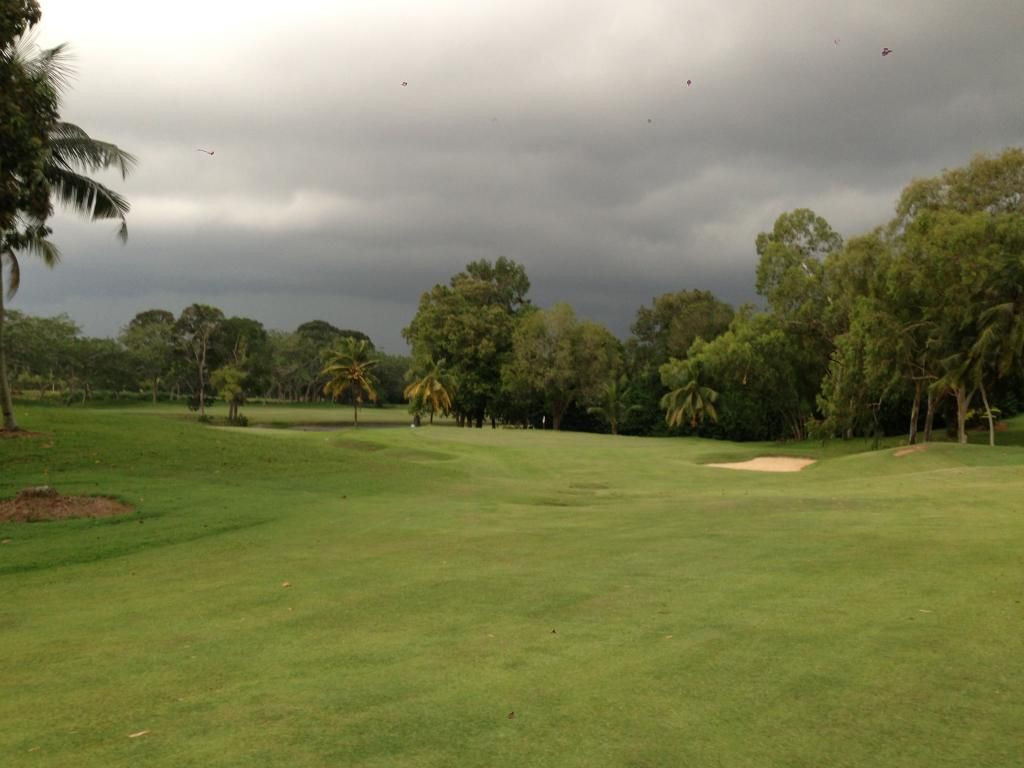 Conclusion
Honestly, for a nine hole, Thistle is actually very functional. For a more satisfying round, I would recommend 18 holes at the PD golf course (NOT the dang Royal Palm Springs). But if you only have around 2 hours to spare, and want to have a walk, Thistle is a very good alternative. I'd recommend it, but not for ladies playing alone.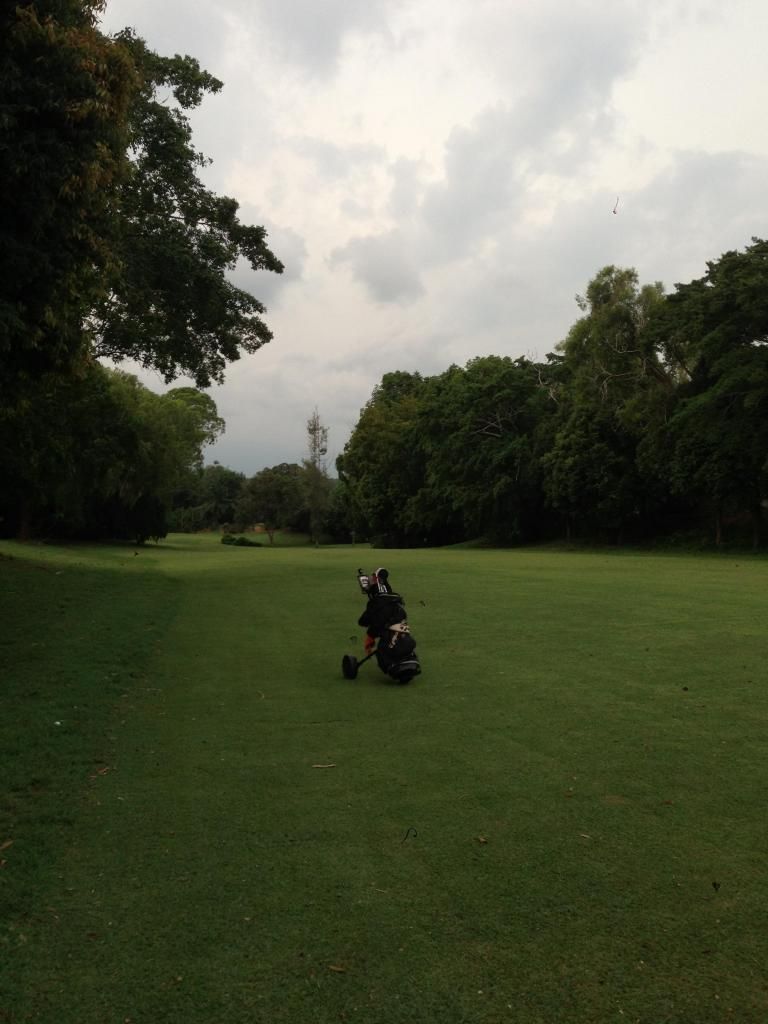 The good: Reasonably priced; easy access; quick service that gets you on the course; reasonably conditioned fairways and greens
The bad: Boring aesthetics; rough is dangerous in my opinion as in God-Knows-what-the-heck-is-in-there dangerous; flat greens makes putting a yawnful affair; doesn't take advantage of seaside location;a little too isolated in some holes for a single golfer.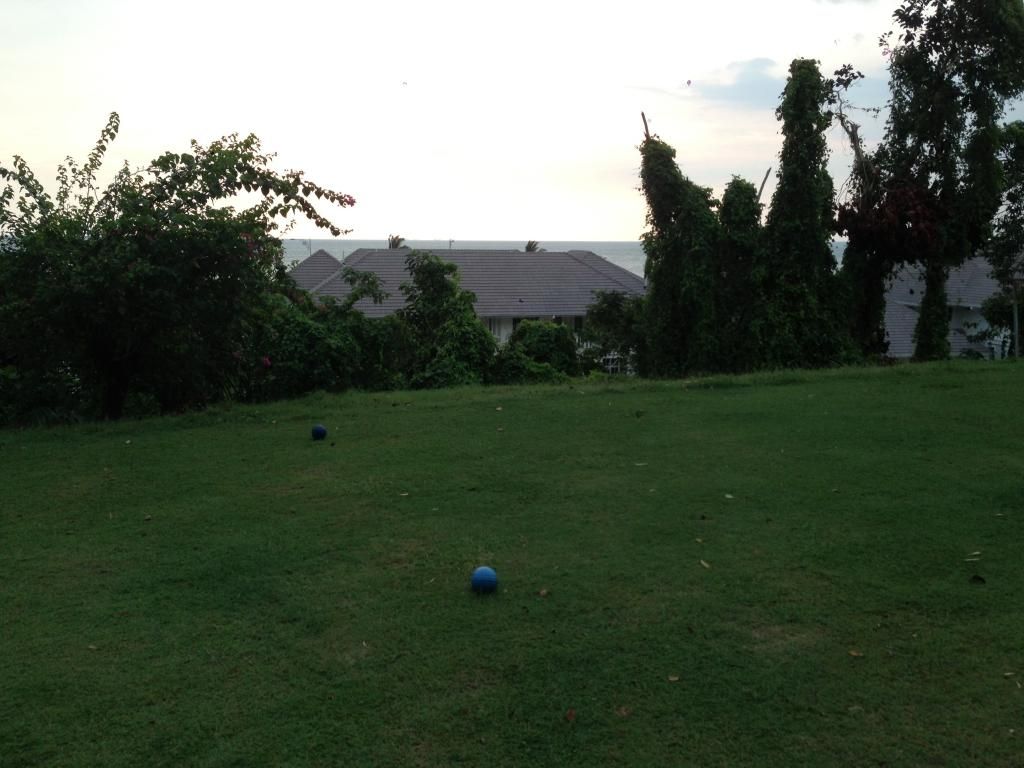 The skinny: 20 of 40 divots (50%).
Not bad for a golf course previously associated with Goumen. I did not really expect too much, and in reality, it didn't really surpass my expectation much. It did not offer a lot actually, but what it did offer was functional golf, challenging for the accuracy, and something for you to escape a 2 hour window in.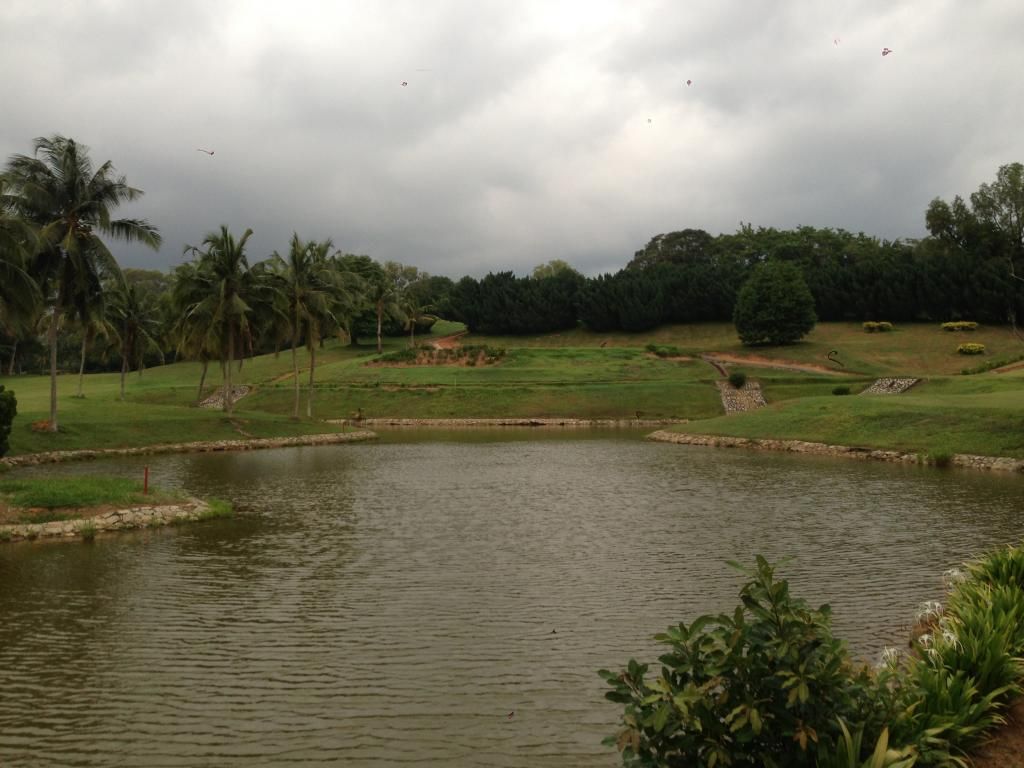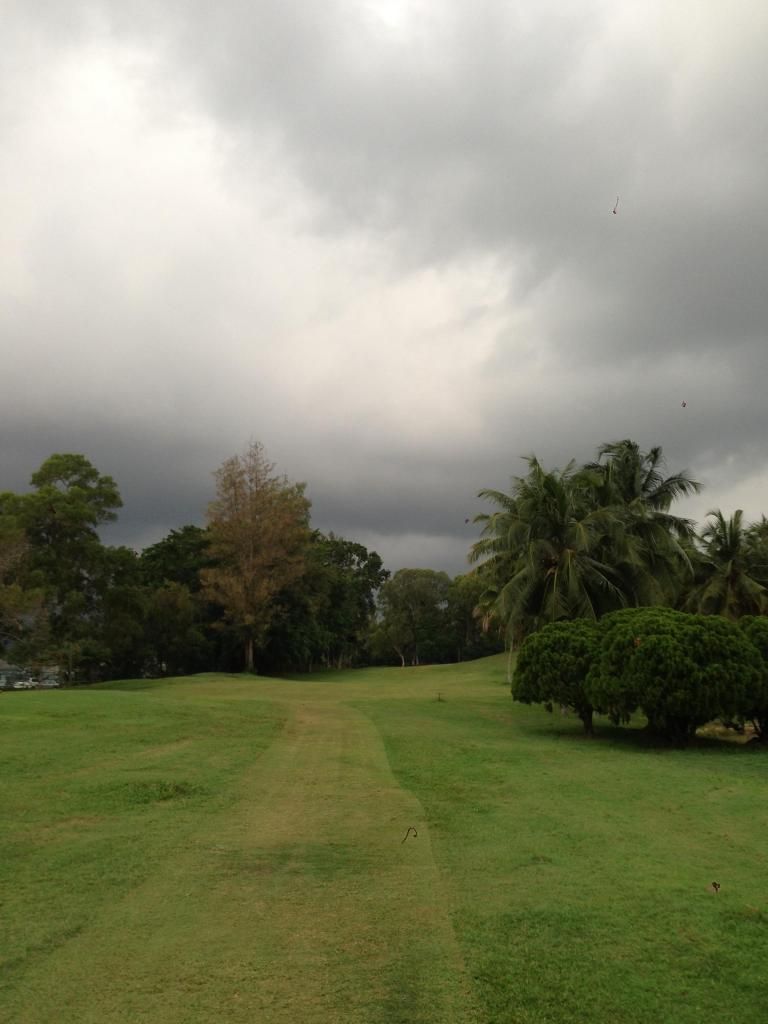 Thistle Port Dickson Golf Club Scorecard

Thistle Golf Information
Address: KM16 Jalan Pantai, Teluk Kemang, 71050 Si Rusa, Port Dickson 71050
Contact: +606 648 2828
Fax: +606 662 7999
Websit: http://www.thistle.com/hotels/malaysia/port_dickson/thistle_port_dickson/hotel_facilities/9_hole_golf_course.html