Introduction
We actually played Gardens first before we got to the Valley, so we'll try to be a bit more objective in this review. In theory, this should have been written before the horrendous valley experience, but I was too lazy to upload the remaining pictures onto the net, so here it is. But you know, when you've already had a bad experience, it's hard to remain unbiased. It's like accident reports in Malaysia. Reporting an accident in a police station in Malaysia is probably the same experience as pouring acid into your eyeballs. No matter how positive you want to remain, when you come out of the police station , EVERYTIME, you will wonder at the amazing efficiency of our boys in blue…because they never fail to live up to their expectations of crap service. Welcome to Malaysia, the land of super lousy service. I'm just venting, because I just had the most amazing (read: ULTRA SH*T) experience with our traffic police in reporting an accident, which I will vent in another post (I somehow have to tie it down to golf, but I'll figure it out)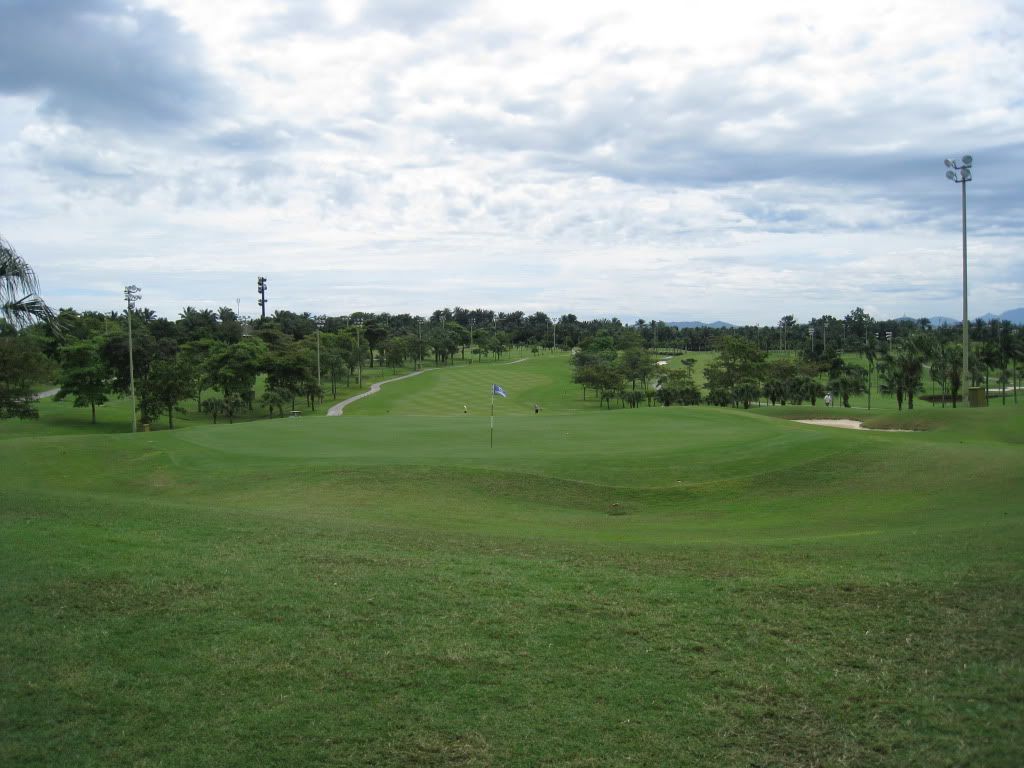 Travel (4 /5)
OK, back to Glenmarie. Travel is pretty much the same as the Valley, so let's just remain it at 4.
Price ( 1/5)
The first time we played in Glenmarie Garden, I was invited to join a friend who had organized a tournament there for her company. Now, get this: She paid for 12 flights (or something), but only could manage to fill up 11. So she had one extra flight, right? And it was already paid for, right? Management of Glenmarie agreed she can take up that option after the tournament and play with her friends (us) for free!
When we got there, we found out that the green free was free but we still had to pay for the buggy and caddies!
Wait.
Is this flight already paid for already, as part of the tournament? Did we get tournament participants to fork out green fee and caddy fee as well and pay on their own? WHAT THE *&$*??! What is wrong with stupid Glenmarie? It is fast becoming one of Gilagolf's most hated course, and the painful thing is, the course isn't half as bad…it's the stupid management that runs it, along with its cadre of idiotic caddies.
No amount of arguing would do, so we said, what the heck, let's just pay and play and bitch about this later on a golf blog that has a readership of about 5. That's how golfers get their revenge…yeah!
I know this might have nothing to do with pricing…we don't actually know how much Glenmarie actually cost, since their website's information says 'update soon', which means, 'Sorry, we are so stupid we have no idea how to update our blardy website with relevant information': but we're guessing it's a rate that many people would pay for a neuro surgery, so yeah, let's keep it a 1 here.
First thoughts
We actually came to Glenmarie with a lot of optimism. I mean why not? This was a course we always wanted to play, it was close by, it had some pretty good reviews overall…and this was before our Valley experience. We really wanted this course to succeed, might even challenge Tropicana/Saujana for the top dog status in our ultimately unreliable Gilagolf ranking. And so, into the Glenmarie experience we went.
Service ( -1/5)
And crashed. I am trying not to include the ridiculous service we got from the Valley experience, but whichever course you play, you get the same clowns servicing you, reminding you over and over again, that GLENMARIE SERVICE SUCKS. It's on the signboard on the way into the club, go see it yourself.
Aside from our experience at the counter, when they literally stole money from us by double charging our buggy and caddy fee, we were also forced to take caddies. The less I say about the Glenmarie caddies, the better. Next time, bring a block of wood and show the counter lady, "Here's my caddy.I bet you a trillion bucks this block of wood can give me better advice than these clowns you pass for caddies."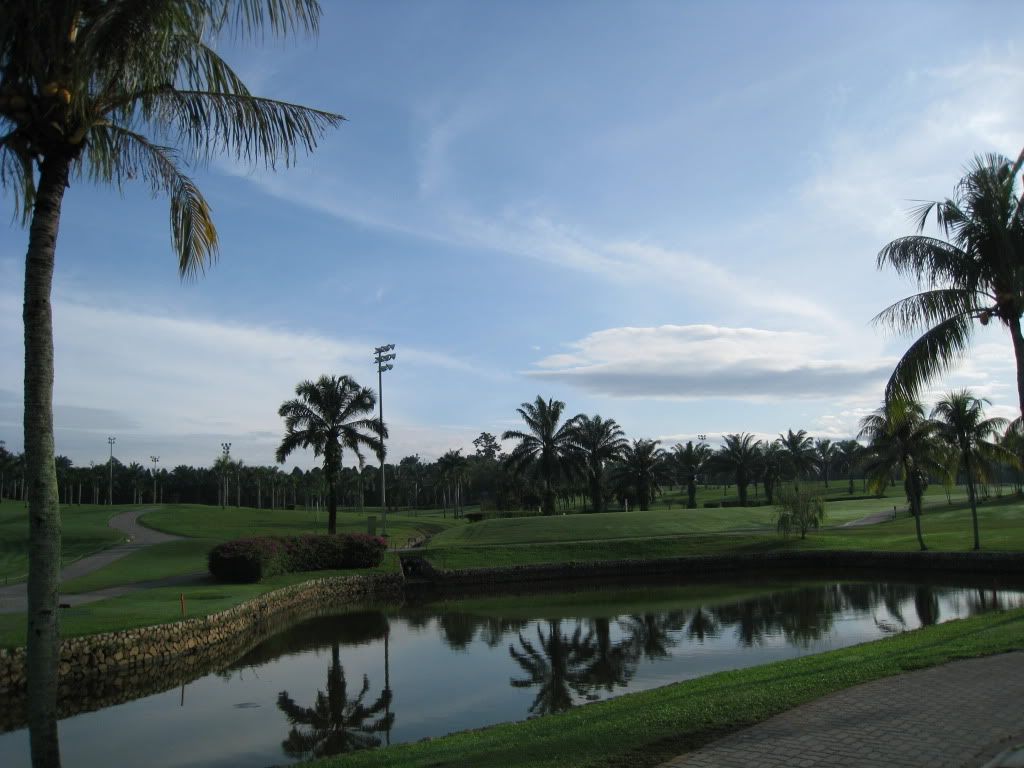 And here's the best. I stupidly organized a tournament for some companies in Glenmarie before we had this crap experience. After tournament, I approached the Glenmarie rep to publish our scores on the board.
You know how you know when someone  is discriminating against you? You just know it. I just finished a round of 92 where I spent a good part of my life in the jungle trying to carve escapes routes to the green, so I would not be the cleanest guy around, right? This Glenmarie douchebag just sits there, looks at me up and down and asks me what I want.
"Can you publish our scores on the board?"
"Hah? Apa board?"
"Um, score board. For people to see?"
Laughs derisively, and says something to the 2nd douchebag next to him, then says in malay to me, "We have electronic scoreboard lah."
"Um, ok, can you put up our scores."
"No, you must pay RM200 extra."
"We just organized a tournament here. Doesn't it come with it?"
"No."
"So how the **&# can I announce the winner?"
"Nah, here's a paper. We tulis lah, then you just announce."
At this point, I was so hopping mad with this idiot, that I closed my eyes and imagined putting my tee between his teeth and smashing his face with my Hi-Bore Driver.
I don't know what sort of stupid policy Glenmarie has, but you're better off negotiating with terrorists than you are with Glenmarie management. Once again, everyone with me this time: Glenmarie management, you suck. You really, really suck. It's my new song…it's nice.
Fairways (3 /5)
OK, finally, some golf. Glenmarie, as a golf course, is actually quite nice. The Garden experience is definitely recommended, compared to the Valley, if you're a hacker like us. If you are into S&M and love torturing yourself to heighten whatever pleasure you are desiring, then hey, you know, that's you personally, go ahead and play the Valley. For hackers, if somehow you find yourself in Glenmarie, go with the Garden.
The fairways are generous in Gardens, and in good  shape as well.Your first drive is a tricky elevated tee off with water about 190 – 210 from the tee, so you can carefully negotiate it. I quite liked the second, the par five with water on the left, if you cut the dogleg enough, you can actually try to mount the green in two. There are a bit of undulation and elevation but not as extreme as Bukit Jawi, and not as flat as Bukit Kemuning.
Greens ( 3/5)
Greens when we played was in great shape. The roll was there, and Glenmarie greens don't really break as much as you think. At least that was our experience. And in a lot of the holes, you can roll it on the green, so take your 8 iron or something and instead of hitting a 60 degree 40 meters, just punch and run it on. The fairways and rough are generally not as punishing, which takes us to: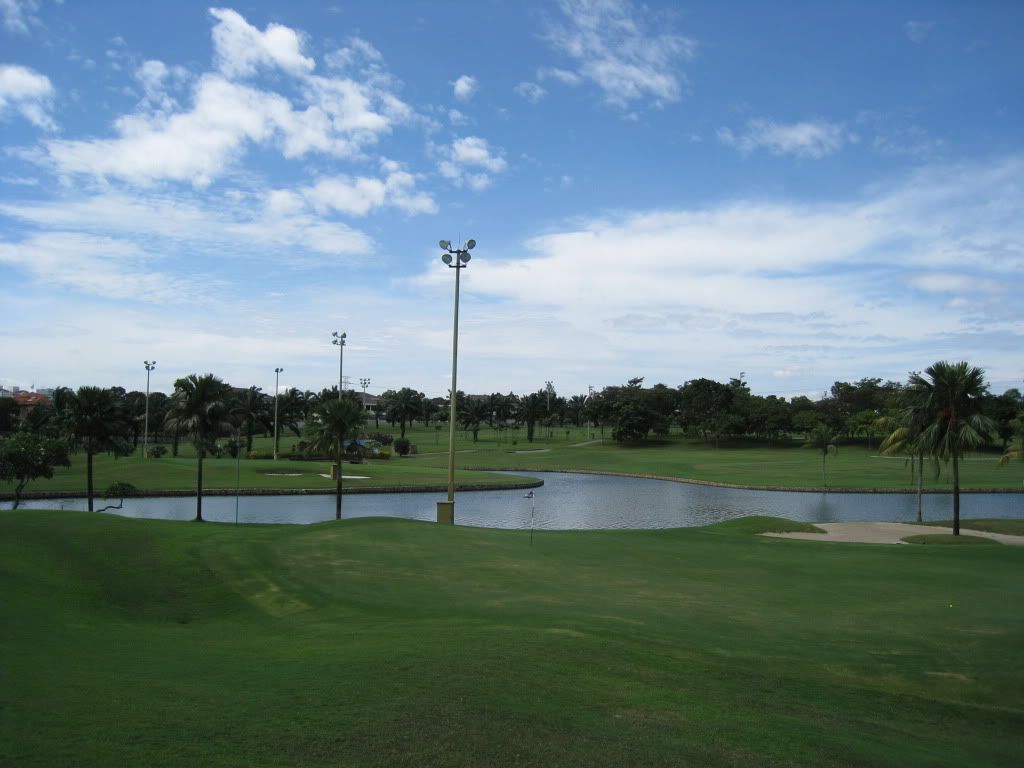 Rough (3 /5)
Mediocre rough experience. It's not too difficult to land yourself in the rough. On the 9th hole, I actually putted from the rough onto the green to about 5 feet and sank the bogey. I didn't spend as much time in the sand as I did in the valley, but it's punishing enough. There's a soft top layer of the sand and a hard bottom layer, which means two things:
1)      Your ball will be in a crater if you land in the bunker.
2)      Probably need to get more dig with your SW, or even us a PW with leading edge to get out. I heard this from Golf Digest, but had never really successfully implemented a PW with leading edge in a bunker, simply because I don't really know what the tarnation does that mean. But it sounds good. And professional. And something that makes this review more legitimate.
Aesthetics ( 2/5)
I'd really like to say Glenmarie is a pretty course, but there's really nothing special about it. In fact, aesthetic wise, I'd say 60-70% of the courses we have played looks better or about the same. I mean, if we are gonna pay SO MUCH for the darn game, and we have to put up with SO MUCH CRAP from your management and your hopeless caddy, the least you can do is to make your course look a bit more standout. It doesn't and falls miserably into 2.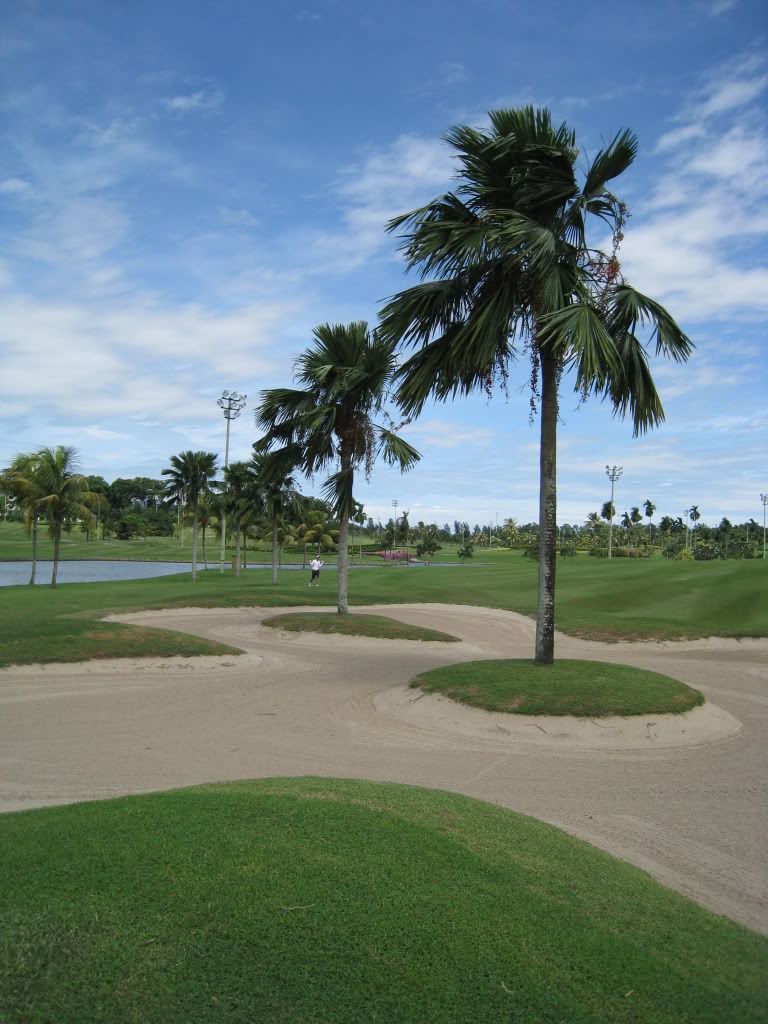 Fun Factor (2 /5)
We could have fun, but like in Jawi, the service experience had spoilt it for us. It was just difficult to enjoy a game when you know you just paid money to people who didn't give a rat-a$$ about you and think they are doing you a huge favor but letting you play on their course. Although I did play pretty ok, with a birdie on the 16th, we languidly went one hole to the next and just wanted to get it over with. I kept thinking the caddies were in just for the ride since they didn't do or say much.
Conclusion
The gardens were this close in joining the valley in the dreaded WOTM space. Instead, it does have its own redeeming factor: Glenmarie Garden golf course is ok, playable and at times, I am sure, also enjoyable. If not for the price, it would definitely be right up there with some of the good ones. With the service, it pulls down the rating. People who discriminate against hackers are people we don't take kindly to, so Glenmarie, either you sack everyone in the customer service management, or lower the price and position yourself as some contractor golf course that you really are. Premium my foot.
The good: Travel is easy; course conditions are generally good; friendly layout on the Gardens course.
The bad:  Again, the customer service of Glenmarie truly, madly, deeply SUCK; price is definitely not worth the admission; caddies really spoil the game, you are better off paying them to NOT come with you because they just add to the useless baggage.
The skinny: 17 of 40 divots (42.5%). Glenmarie has truly been the biggest disappointment so far. They are like France in World Cup 2010; they were seen as contenders but actually turned out to be a piece of crap, mainly due to their service. If you are organizing a tournament there, please, avoid it; if you are playing a casual round and have some money to spend, go KGSAAS instead. Let's leave Glenmarie to rot, because of the way it threats hackers.
Glenmarie – Gardens Scorecard
Glenmarie – Gardens Information
Address: No. 3 Jalan Usahawan U1/8, 40150 Shah Alam,
Selangor, Malaysia.
Contact: +603-78039090
Fax: +603-78032728
Website: http://www.glenmarie.com.my/
Email: info@glenmarie.com.my