It has been a hugely long time since I last updated this blog. Many have thought I had expired somewhere in the middle of a golf course and likely covered up in the thick trees, since there is where I spend most of my golf these days.
I seriously cannot get a grip of my swing, having sat out since, probably approaching two months. The dirt in my golf club has transformed into plants and sprouting flowers.
Instead, I have watched the world go by: First, Juventus, my beloved Bianconeri, win their 30th Scudetto (make no mistake, those 2 taken from us from Inter was robbery), and Allesandro Del Piero probably playing his last game this Sunday at the Coppa Italia; watching the ridiculous game between City and QPR…if I was a betting man, I'd be having a heart attack (could the match be possibly fixed??)
And then there's Tiger.
I think we can safely say now that the era of Tiger Woods is officially kaput. It's not to say that he won't win again, he will, but he'll win it like any other golfer out there. Gilagolf has always been about Tiger Woods all the way: not because he's a great guy in golf, it's because he's the ONLY guy in golf. It's going to be hard to root for anyone but him.
It's depressing enough not to play golf, but to see the guy who inspired you and the rest of a generation to pick up this stupid game play like a hack: that's doubly depressing. Tiger must be really cheered up by these facts:
1) He's playing at the Greenbrier classic for the first time. Read it. GreenBrier. And this golf tournament will have more turnout this week than all of its 60 year history combined. I don't know, it's just a downer when all these years, Tiger's been saying, "I simply am not going to waste my gold-minted minutes on loser tournaments like Frys and GreenBrier simply because they sound stupid. Or sound like food and drinks."
2) His mistress got tapped. And knocked up. Rachel Uchitel is getting a baby girl. So much for rumors that she and Tiger will ride off into the sunset after Elin runs off with his billions.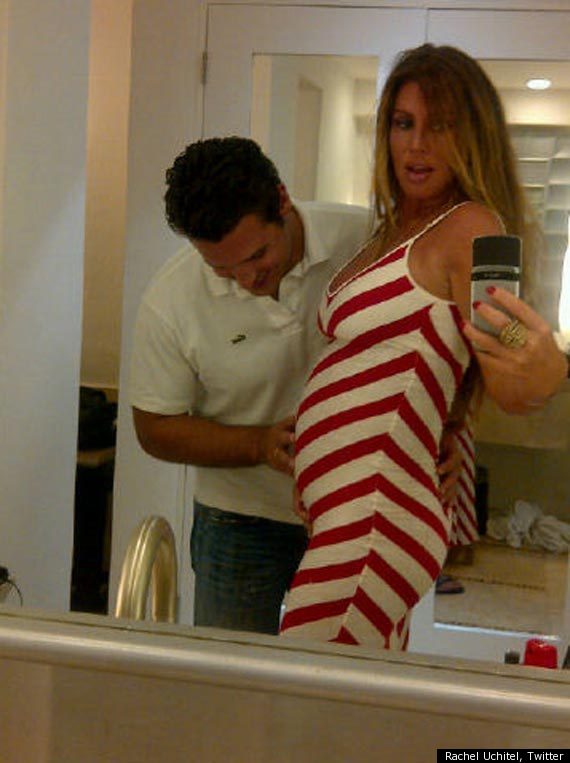 3) Speaking of Elin, she just broke off with her boyfriend. I think because he once tapped Rachel Uchitel. I mean, what is she gonna do to get this B*tch out of her life??? Elin being so hot, I don't think she'll have a problem getting hitched again though. I mean, look at her! Go Elin, Daughter of the Vikings!
Really, More of Tiger doesn't mean it's good. The reason why Tiger was such a hot commodity was that he was a stuffy, fussy pr*ck who did what he wanted and was bigger than the PGA tour. Seeing him like this, as a more common PGA tour member really suck. Golf will never be the same again.
Well, at least Juventus didn't fail me. FORZA JUVE!!